8-12 November 2007
From the Psychotic to the Sublime
The Lake Waikaremoana Track
Day 5, Page 1: Waiharuru to Hopuruahine Landing
This day was an interesting one. On the track I was experiencing that peculiar combination of eagerness to be finished and last-day blues that nearly always seem to accompany the big walks. I recall Day 5 as something less than the one before, yet as I review the photos several weeks down the track, to write this report, the Day 5 photos really grab me. You'll have to make up your own mind.
I can't provide an accurate topo map of the track for today, as I believe it has changed route to accommodate the kiwi containment fence across the neck of Puketukutuku peninsula, inside which a comprehensive stoat trapping program is under way alongside a kiwi breeding program. All hunters, trampers and members of the public are fenced out, and the new Waiharuru hut is in part to accommodate the closure of the old Te Puna Hut close by. Certainly we see no trace of this hut as we pass.
I'm under weigh early. Miranda begins about an hour behind me and finishes about 5 minutes behind.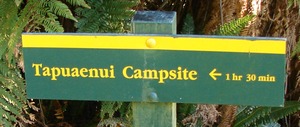 I head out back of the hut. Oddly there's no signage for Whanganui Hut or Hopuruahine Landing.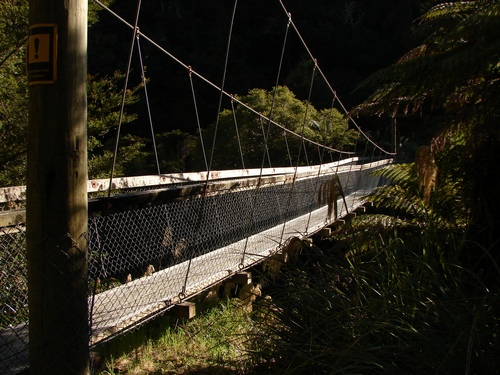 As I cross the solid-as suspension bridge, I wonder again what policy determines the design of bridge to be used on DoC tracks, why Day 1 of the St James, for example, gives us one of these and the Henry River crossing a day or two further on, an equally safe but far less substantial structure that waves like a leaf in the gusts that come up the valley.
It's easy going today, or is it still a bit early to be thinking in those terms.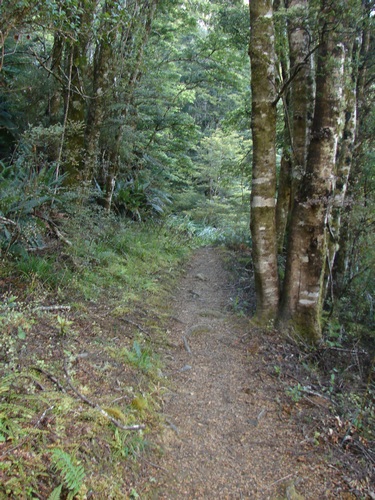 Unquestionably the lake has to be the star of this walk, in its thousands of moods and lighting effects.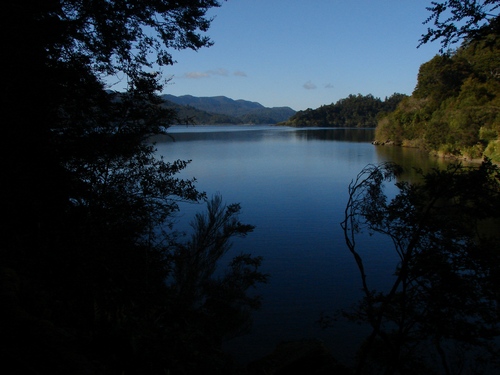 I still find it quite simply amazing how many species find apparently flourishing homes on bare rock. Perhaps they have a way of filtering dust out of the air that provides enough sustenance. And having tried fastening myself securely to smooth rock I have even more admiration for these little fellows.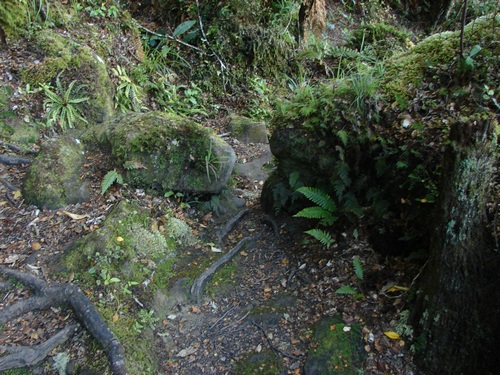 I'm not totally a fan of a rocky path like this one. There's always the possibility of a piece of damp that you miss, a slip, and a twisted ankle in consequence.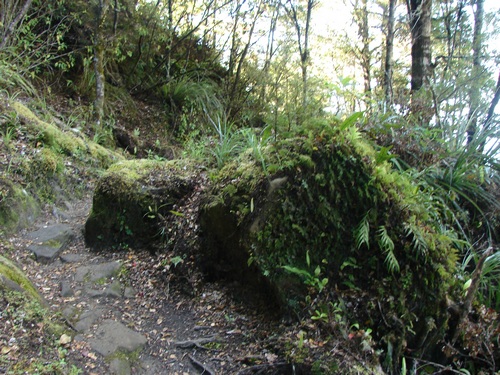 Picturesque, yes.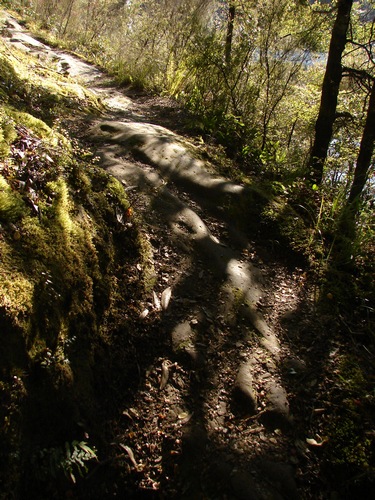 The moss is stunning.
We emerge into more open territory.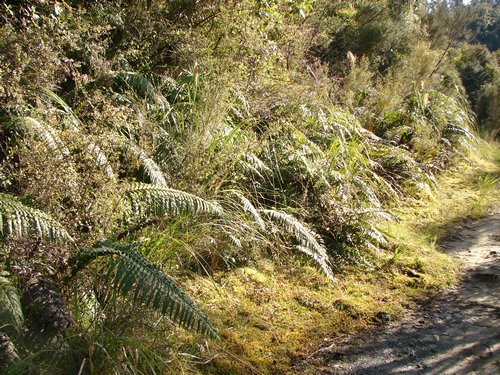 and into another patch of scrub, still relatively handy to the lake.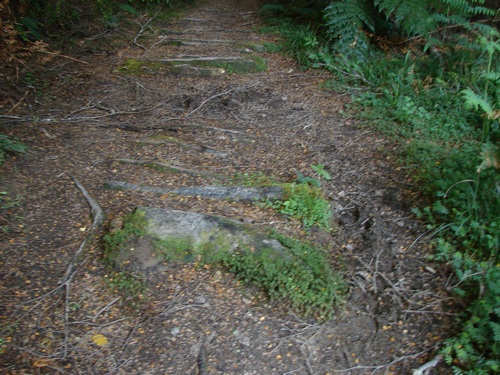 This fern is a little honey, growing everywhere along here in damp niches.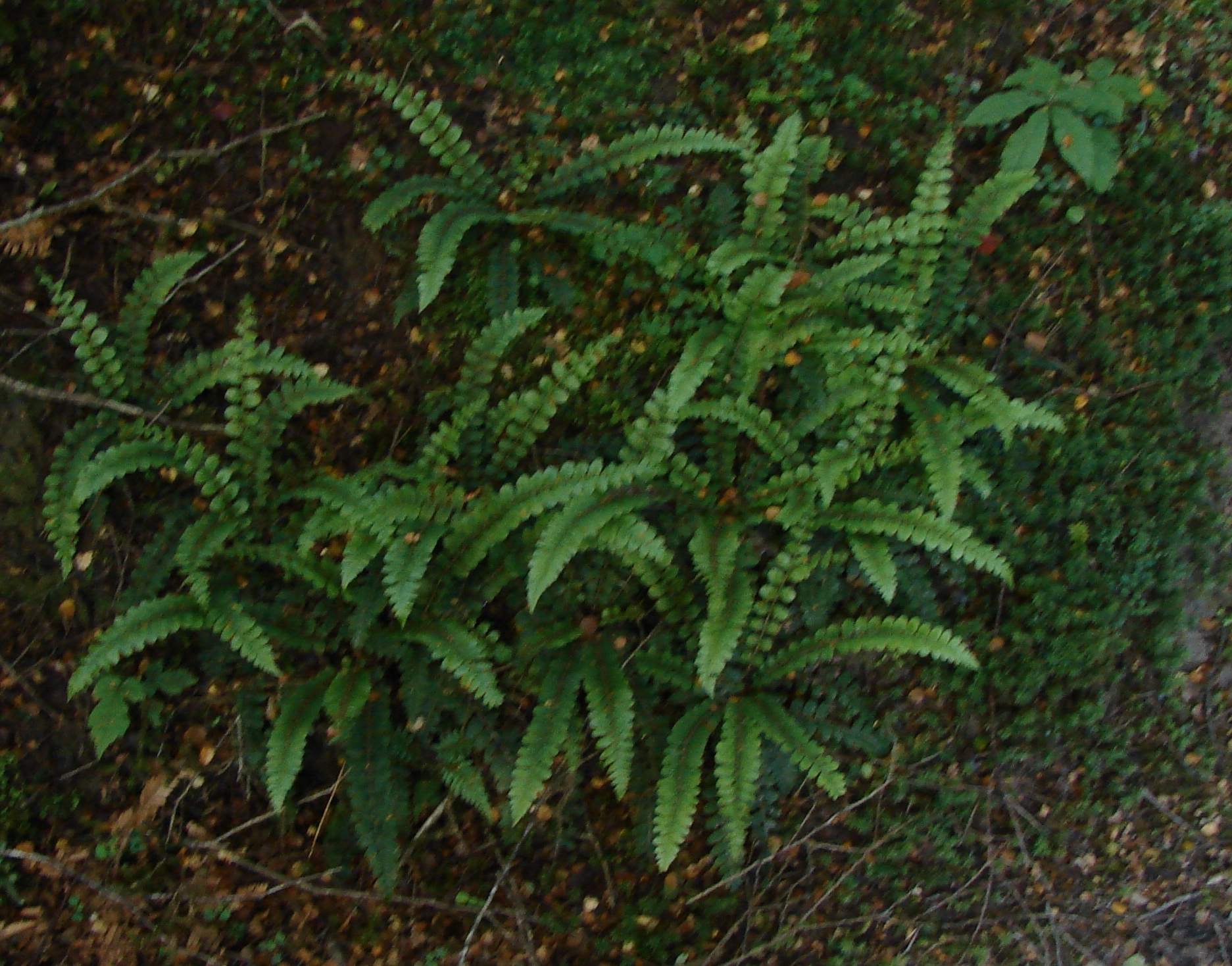 This is missing some of the current politically correct DOC design elements. Must be an older bridge.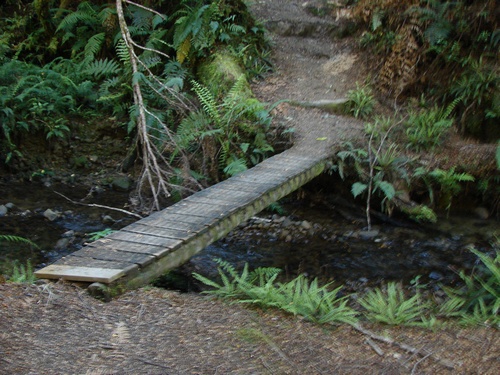 Another change of scene.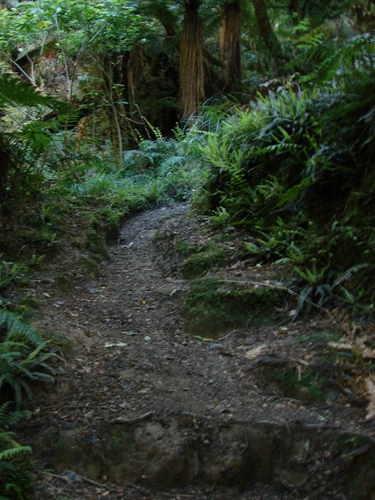 and another clearing.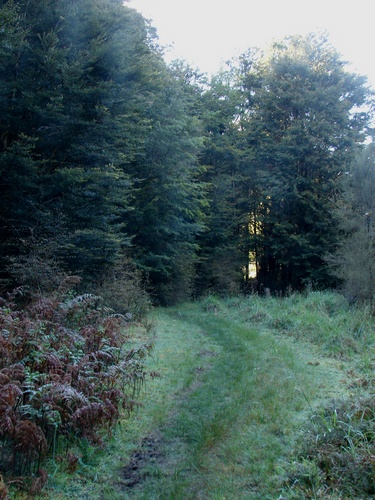 The lake presents another aspect.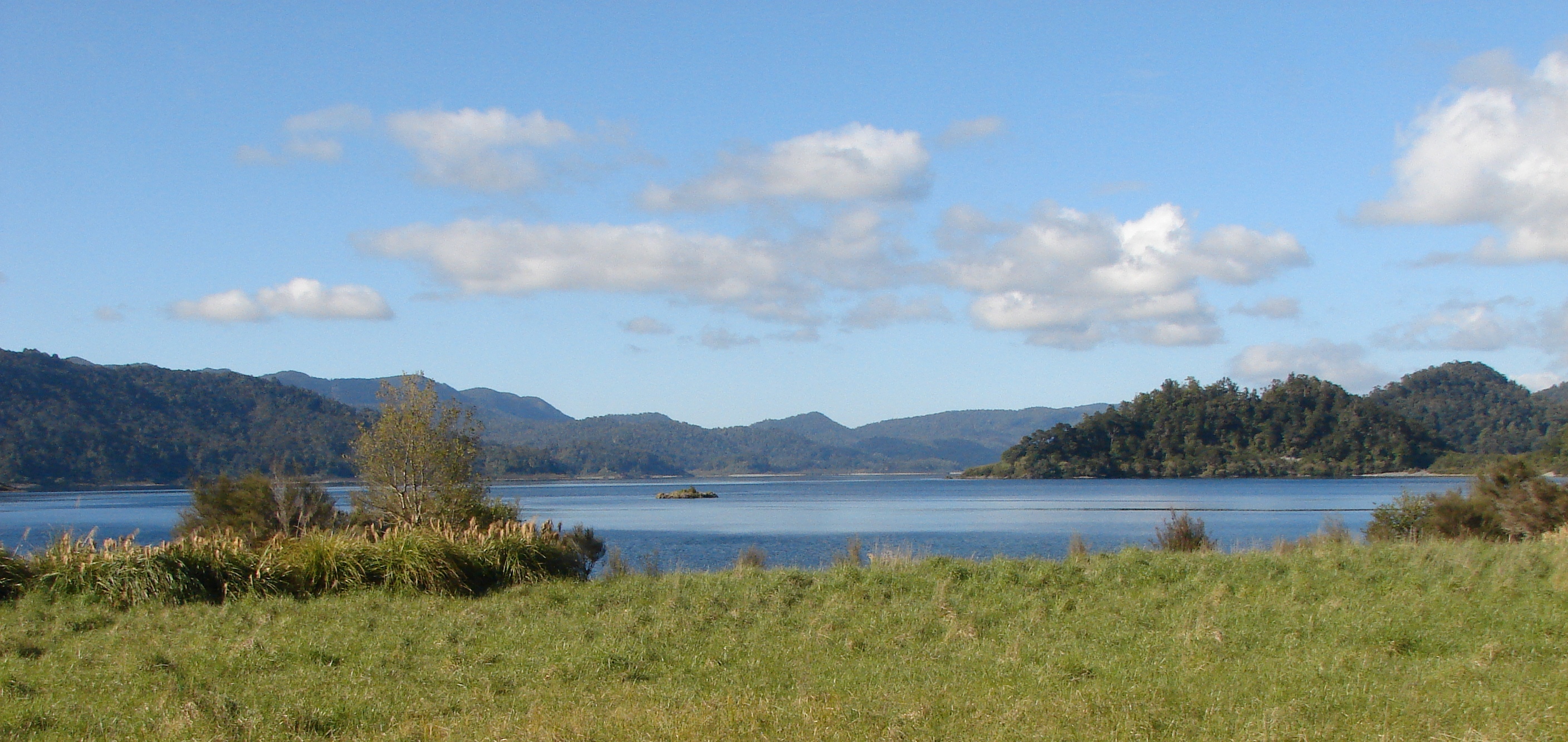 We're back among the beeches again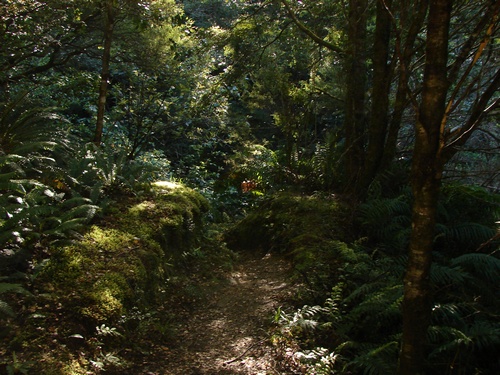 and there are some attractive ferny banks as we head up and around the top of a small gully.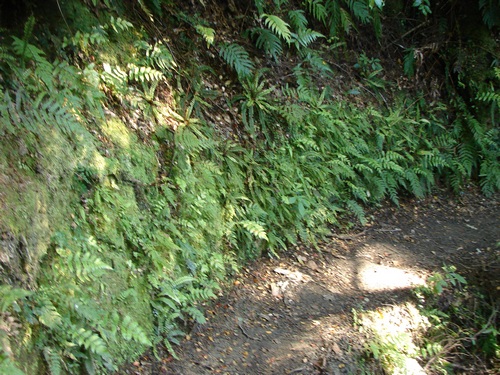 We're back out beside the lake again.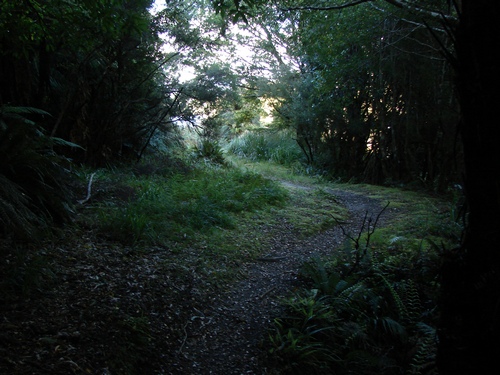 When we include cutty grass in the lists of NZ tramping hazards we realise just how lucky we are alongside other countries. Ongaonga, wasps, sandflies, cutty grass and hook grass. Ongaonga is about the only one that would make the top hundred in Australia. (Reminds me of Bill Bryson in his book on Australia who was looking for information on the Portuguese Man'o'War jellyfish, and found what he wanted,he said,in column 3, page 278, vol 19 of "Horrible Ways to Die in Australia" - or words to that effect.)