26 May 2007
Pole Line Track
page 1
In short, except for about 5 metres of slightly softer stuff, perambulator friendly. A broad and pleasant track - about 3 metres across - linking McKenzie Junction with Anawhata Rd. It's an old construction road and the surface is gravel and grass, and pretty much level - a gentle uphill slope from McKenzie Junction.
There's a parking area at Anawhata Rd, but we started from McElwain Loop where there is also ample parking, either there or across the road at the end of the Cutty Grass track.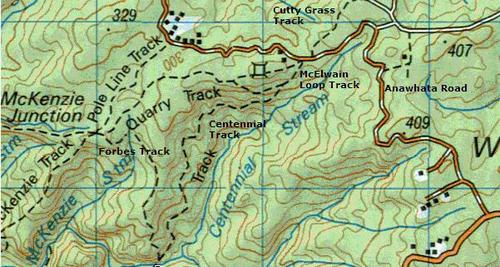 Our loop for today was McElwain - Quarry - Pole Line - Anawhata Rd. There was almost no traffic, but I imagine in summer the story would be different, and the road is very winding with not much refuge for pedestrians.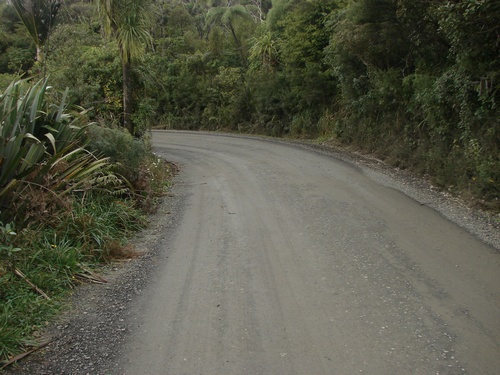 Anyway, back to the beginning at McKenzie Junction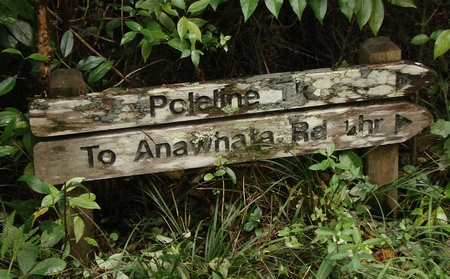 It's wide, and clean walking.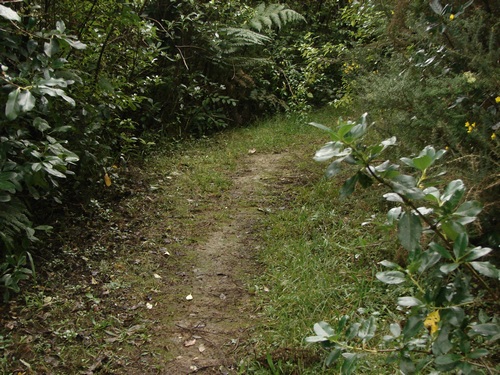 The openness of the track invites the usual exotic invaders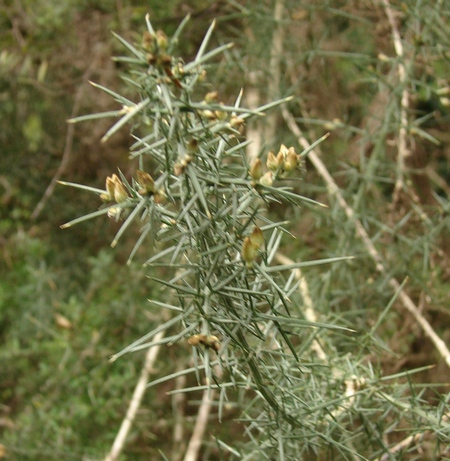 but there's lots of fern, hangehange, karamu, mahoe, and kanono.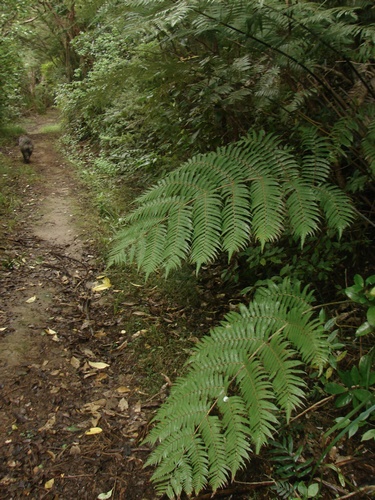 A young mapau adds its goldy red to the edge of the track.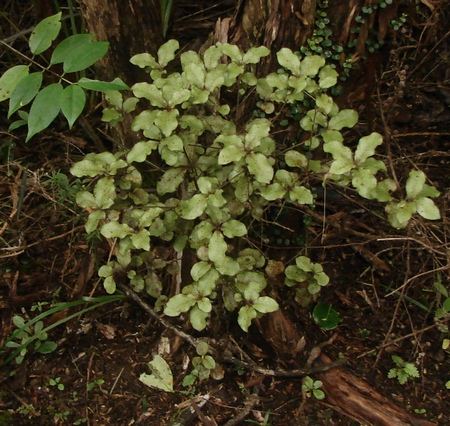 The track continues open and easy.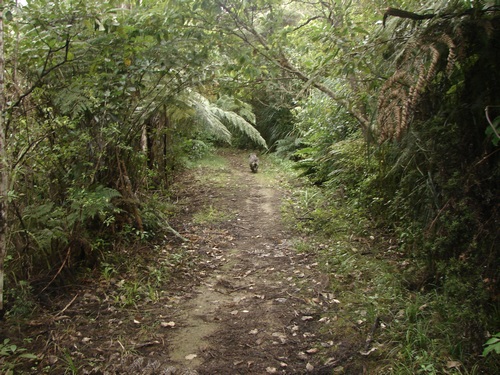 The extra light generates a mahoe leaf that is somewhat more leathery than you'll find in deep shade.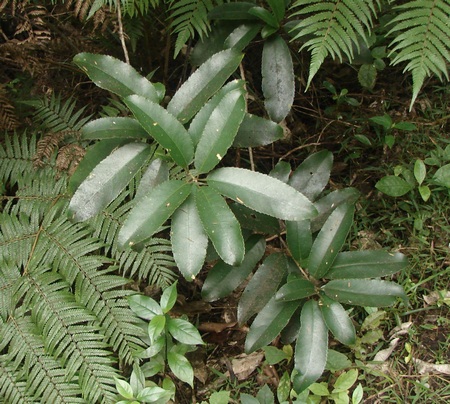 Here's some rangiora, not at all common along here.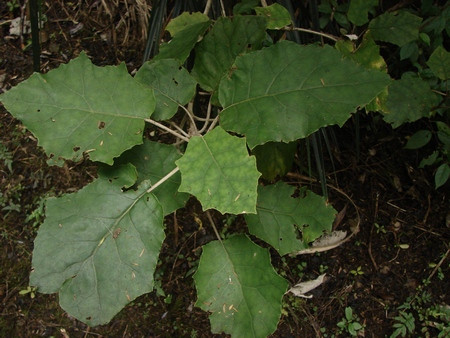 Alice is ready for home. I call her back. She's a delight to walk with now, after a somewhat erratic start.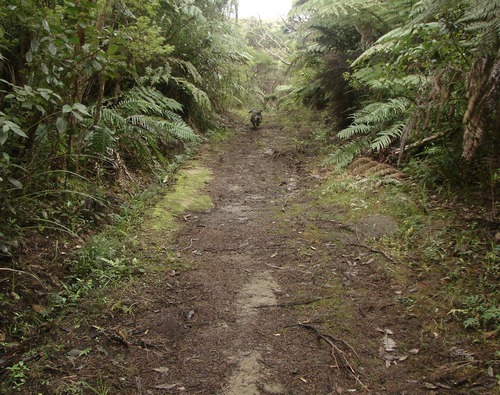 Much of the vegetation along here is covered in this sooty mould, even species that don't commonly suffer infection.