5 October 2007
Opanuku Pipeline Track
page 1
You'll find this track running off Mountain Rd a kilometre or so on the Henderson side of the Fairy Falls Track carpark. There are definitely two parts to this walk but nothing like the Jekyll and Hyde nature of the East Tunnelmouth Track just beyond it.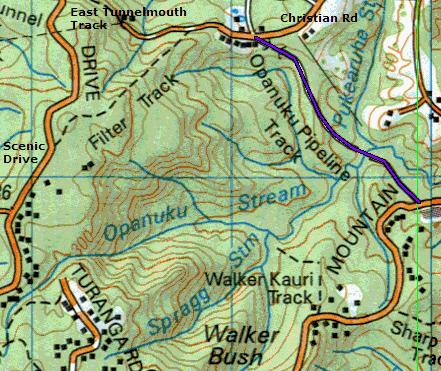 The first part is gravelled road accessible to most vehicles, and leads through scruffy bush down to a campground by the Opanuku Stream.

The track crosses a sturdy bridge and heads off up a wide clay track that, while mostly firm, can be treacherously slippery when wet. Track notes from ARC suggest it is steep but I did not find it overly so. The bush on the far side is considerably more attractive.
At the top is a concrete tunnel about 2m in diameter and 20 m long through which the pipeline runs. Its original use I do not know, as it is certainly too small to accommodate any vehicles for which the bridge at the bottom might originally have been built, and there's no bypass by which vehicles could reach the filter station.
Just beyond is Christian Rd and the water purification plant, and the track follows the route of one of the major pipelines radiating from the filter plant.
The Mountain Rd end has room for 2-3 cars to park.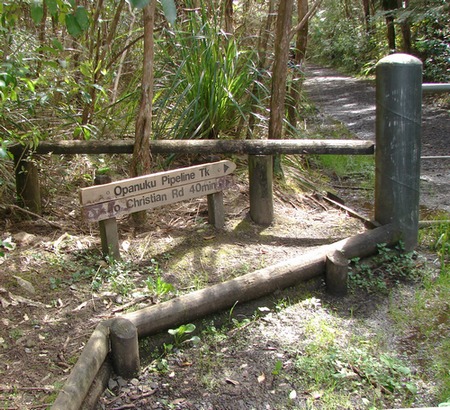 The first part of the track is sandal friendly. Past the bridge, I recommend boots or sturdy shoes.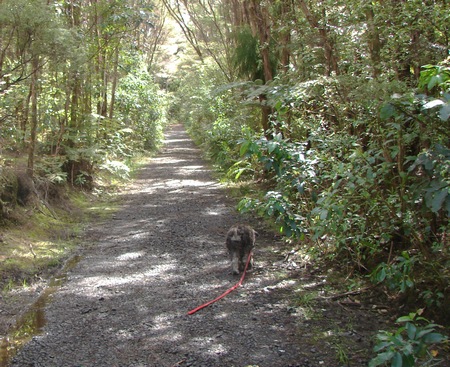 It's early spring and the Schefflera is showing fresh new growth.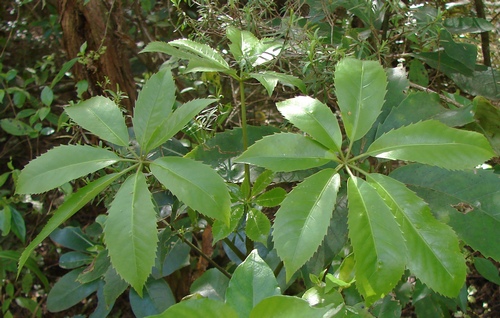 To the side of the track and some way below is a small stream, always a pleasant accompanying soundtrack on a walk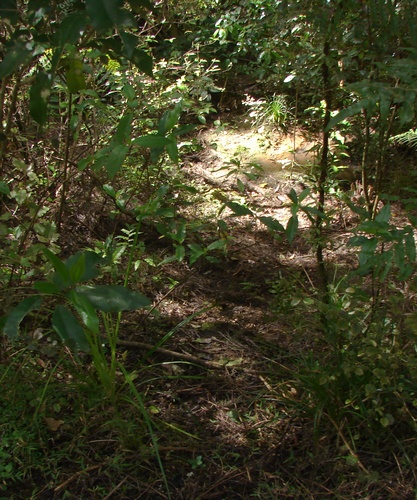 We pass a young rangiora.
and the palm leaf fern is also looking good here and there.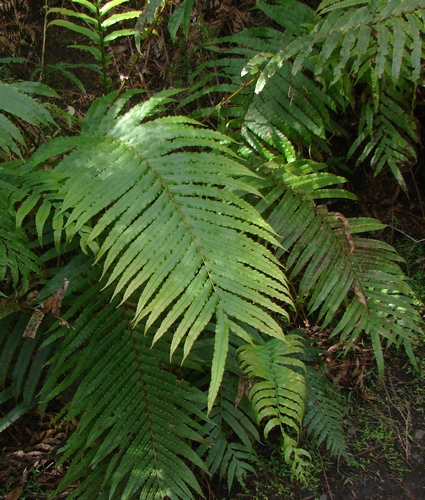 Coprosma grandifolia (raureku) is also plentiful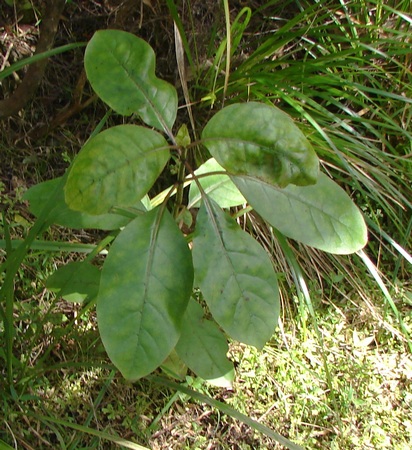 The vegetation is mostly the truly common scrub species, on either side of a pleasant but mostly bland track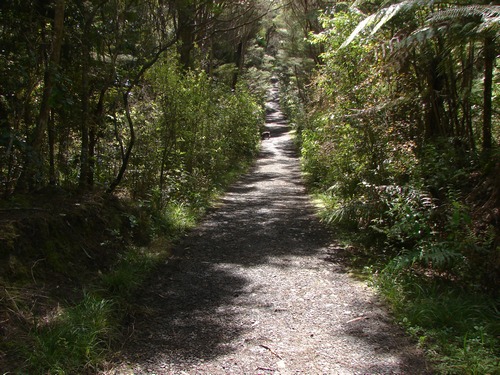 If there's anything of interest it's probably the strong presence of putaputaweta, much more so than I usually see.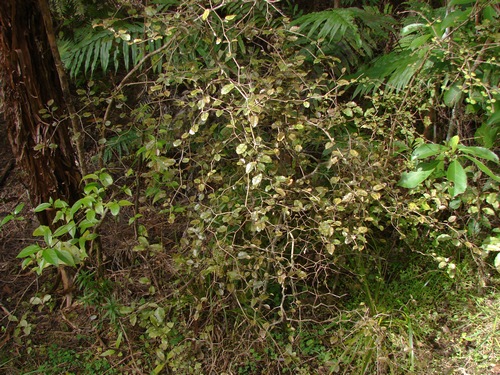 Heketara, like a smaller and drier leaved rangiora, is also common.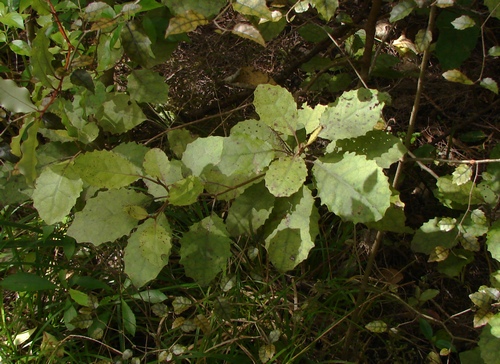 Hangehange is in flower, but only just.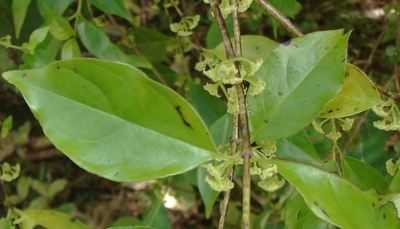 I have been hinting that a macro lens would be a thoroughly appreciated and appropriate birthday present in a few weeks time, but if I was thoroughly and appropriately honest, I would have to say that I have not yet fully exploited the capacities of the macro setting on the main lens. I think I've got it right and when I get it home it is still slightly blurred.
In low light, sometimes it's necessary to be patient while the focus clears, and this is not always a strong point with me as the bright new growth on this young maire will attest.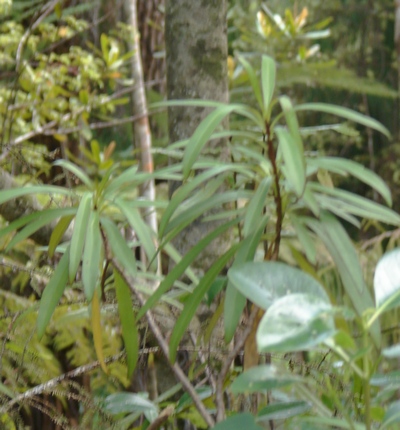 Maybe the steadishot feature which accommodates geriatric hand tremor has been turned off.