Tetragonia implexicoma
(Miq.) Hook.f.
(Aizoaceae)
N.Z. Spinach (Note: T. tetragonioides is the plant more commonly known by this name, and cultivated in home gardens as a source of greens). Bower Spinach, Kokihi Beach Spinach
Derivation: Tetragonia = four-cornered; implexi = tangled; coma = tufts, tufted
Synonyms:
Tetragonia implexicoma var. chathamica F. Muell.

Tetragonia trigyna Banks et Sol. ex Hook.f.
T. trigyna is the name favoured by Allan for the NZ Flora.
This plant is common on beaches and foreshores, quite resistant to salt-spray and often used as a potherb, though T. tetragonioides is the more commonly used. The succulent red berries are said to be sweet when ripe, but I have not tested this.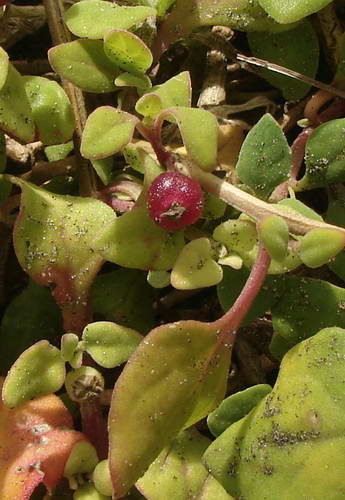 28 December 2006, Rimmers Beach, Helensville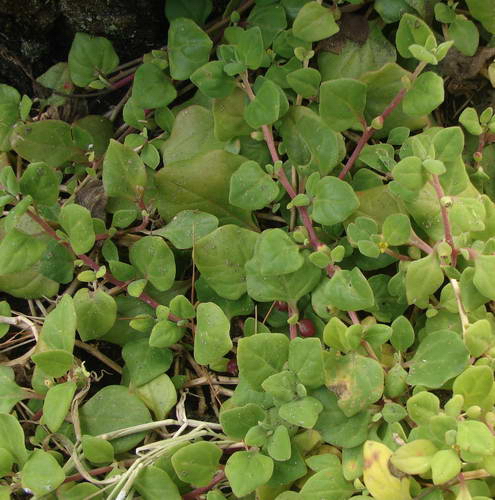 28 December 2006, Rimmers Beach, Helensville