Sticherus cunninghamii
(Hook.) Ching
Sunyatsenia, Vol. 5, 201–228, 1940
(Gleicheniaceae)
Umbrella fern, Waekura, Tapuwae kotuku
Synonyms
Gleichenia cunninghamii Heward ex Hook. Sp. Fil. 1, 1844, 6, t. 6B.
Derivation: Sticherus uncertain; cunninghamii = named for the botanist Allan Cunningham. (I like also the second Maori name cited, which translates according to Andrew Crowe as "the footprints of the white heron")
Compared with many New Zealand ferns this has had a relatively stable taxonomic existence, albeit Allan's classification in NZ Flora is no longer applicable.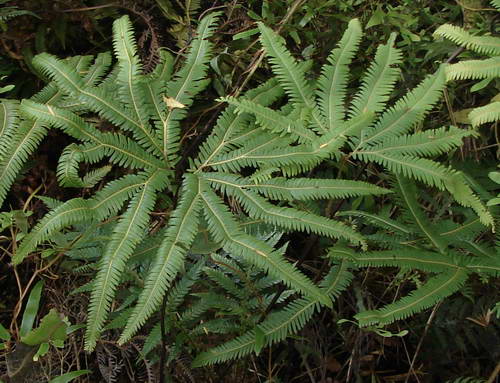 17 January 2007, Winstone Track, Piha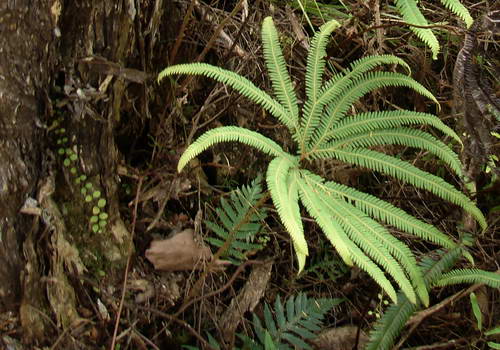 17 January 2007, Winstone Track, Piha