Peperomia urvilleana
(A. Rich. Essai Fl. N.Z. 1832, 356.) Piperaceae
Wharanui
Derivation: Greek peper = pepper; homos = same as; urvilleana=named for Dumont D'Urville, botanist and navigator.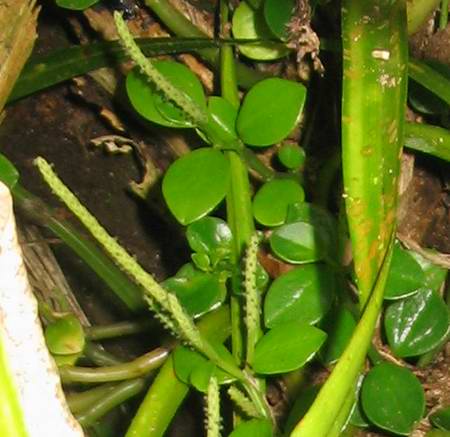 28 January 2006. Karamatura Loop Track, Huia
At the other end of the size range from kawakawa. This one was living on a wet bank, and I have also seen them on dead tree trunks.

24 October 2006, Old Coach Road Track, Waitakeres
NZ Flora References
Family: Piperaceae
Genus: Peperomia
Species: Peperomia urvilleana