Muehlenbeckia complexa

(A. Cunn) Meissn.
1840
(Polygonaceae)
Pohuehue; Maidenhair Vine (not a name I've heard used)
Derivation: Named for Heinrich Gustav Muehlenbeck, (1798-1845) a botanist and physician of Mulhouse in France who investigated the flora of Alsace; "complexa" = tangled
Synonyms:
Polygonum complexum A.,Cunn. in Ann. Nat. Hist. 1. 1838, 455
This is the coastal Muehlenbeckia. As a lad I often spent nights on the sand dunes along the Coromandel coast with my sleeping bag comfortable as you could get on a thick mattress of wiry Muehlenbeckia.
Here's one in bud.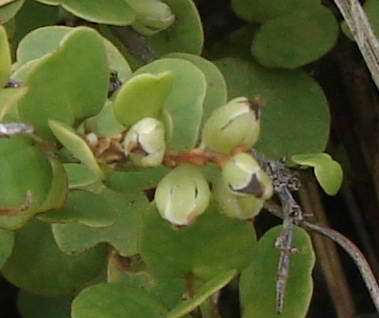 28 December 2006 Woodhill Forest, Rimmer Beach, Helensville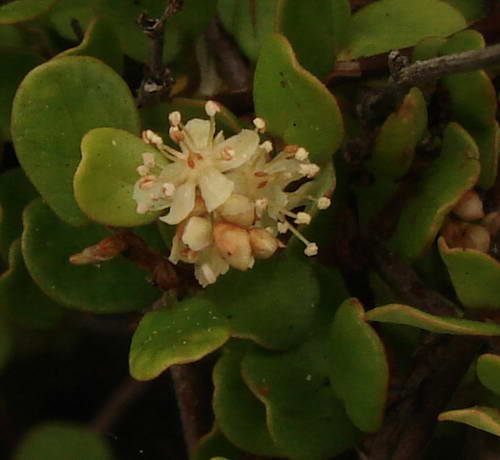 27 December 2006, Rimmers Beach, Helensville
These flowers are in fact about 7mm across.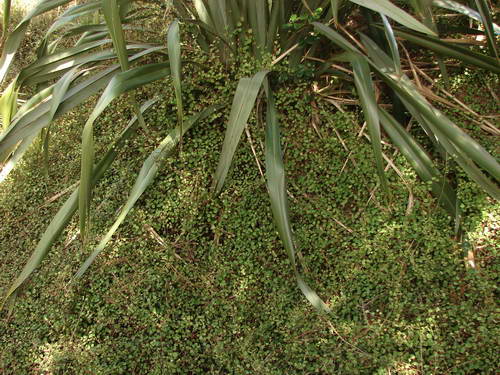 New Zealand Flora Information
Family: Polygonaceae
Genus: Muehlenbeckia
Species: Muehlenbeckia complexa