Macropiper excelsum
(Forst. f.)
Kawakawa, New Zealand Pepper Tree
Derivation: Macropiper = Great Pepper; excelsum=tall or lofty
Fairly universal along most North Island tramping and walking tracks where there is sufficient light. Its absence is to be noted rather than its presence.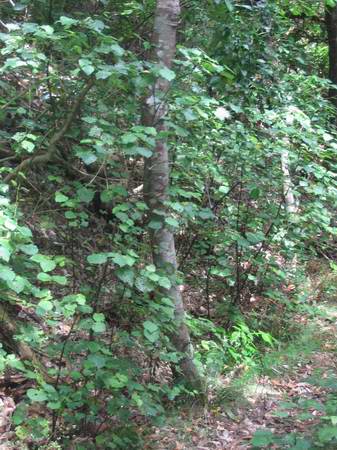 27 October 2005, Woodhill Forest Reserve
24 July 2005 Woodhill Forest Reserve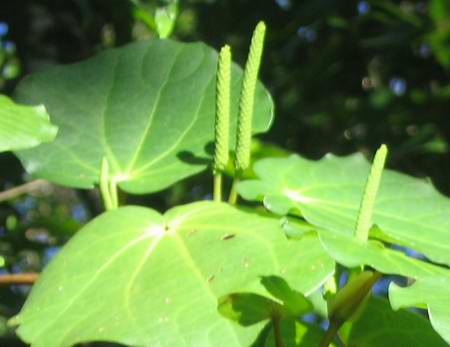 29 August 2005 Woodhill Forest Reserve, Woodhill
Apart from a long history of medicinal use among Maori, kawakawa also serves as a pepper substitute, especially good for soups, stews etc, and a leaf placed whole in a cup and covered with boiling water makes an aromatic, refreshing drink. (It is related to the South Pacific plant from which kava is made.)
It is obvious from the photos that it is a favoured food source, but search as I might, I have never discovered any insect present on the leaves, so I presume it must be a nocturnal feeder.
NZ Flora References
Family: Piperaceae
Genus: Macropiper
Species: Macropiper excelsum