Coprosma areolata (Cheesem.)
Rubiaceae
Derivation:
Coprosma = smelling of dung - some species but not all;
areolata = forming a network, from the leaf vein pattern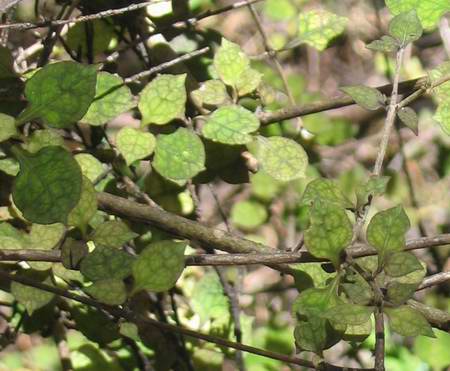 16 October 2005 Omeru Reserve, Makarau.
Growing along banks of the streams there. Plentiful.
Note leaf venation, and pointed tip to leaf which will differentiate it from other small-leaved Coprosmas.
NZ Flora References
Family: Rubiaceae
Genus: Coprosma
Species: Coprosma areolata