Alseuosmia macrophylla
(A. Cunn. in Ann. nat. Hist. 2, 1839, 210.)
Caprifoliaceae
Northern Karapapa, Toropapa
Derivation:Alseuosmia is from the Greek, and translates as "Perfume of the grove". I have no present Maori translation for Karapapa or Toropapa.
This is a case where the nomenclature given (above) in the online New Zealand Flora is no longer current. The above assignment by Allan dates from 1961. Alseuosmia was assigned to the family Caprifoliaceae, (the Honeysuckle family) originally located in Dicotyledones, (Dicotyledoneae)
There are two issues here - the reassignment of the members of the class Dicotyledoneae, and the creation of a new family, Alseuosmiaceae.
The term dicotyledon is no longer used in naming plants, as recent discoveries in botany have determined that monocotyledons are not a separate and independent group, but derived from within the dicotyledons. There have been major changes in the way plant groups in this territory have been organised. The class Magnoliopsida now encompasses a large number of the former Dicotyledonaeae. The family, Caprifoliaceae, is now assigned to the order Dipsacales in Magnoliopsida
Airy Shaw in 1964 distinguished a separate family, Alseuosmiaceae, containing Alseuosmia and two other genera. This is assigned to the order Asterales in the class Magnoliopsida.
These shrubs are not very common at all locally, but we found them everywhere on a short walk in Goldies Bush; and later, in the Cascades, we found them in flower, on one occasion so much so that the entire path for several metres was enveloped in their scent, which is extremely sweet without being at all cloying.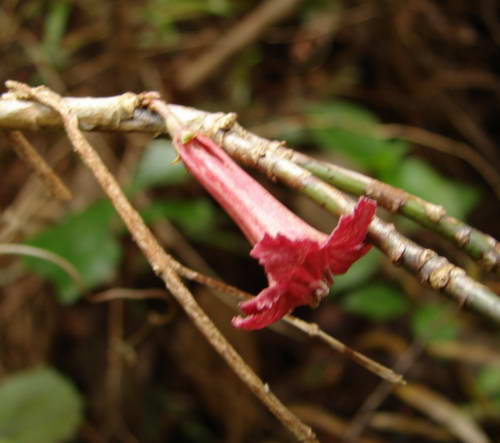 photo by miranda woodward
16 September 2006 Upper Kauri Track, Waitakere Ranges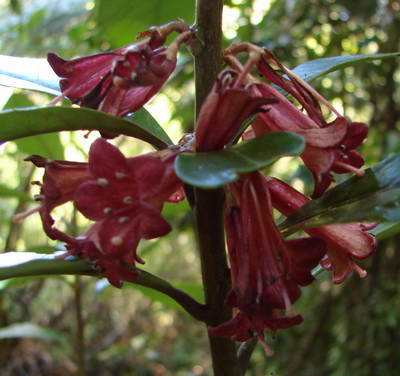 photo by miranda woodward
17 September 2006 Upper Kauri Track, Waitakere Ranges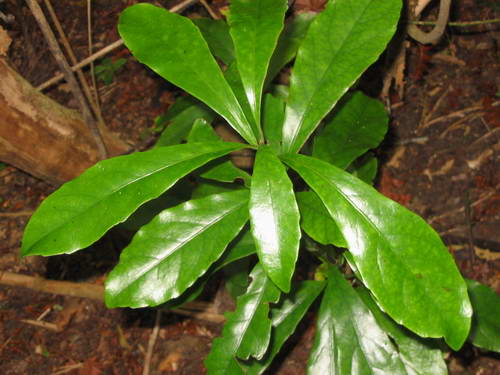 photo by miranda woodward
16 February 2006 Goldies Bush, Waitakere Ranges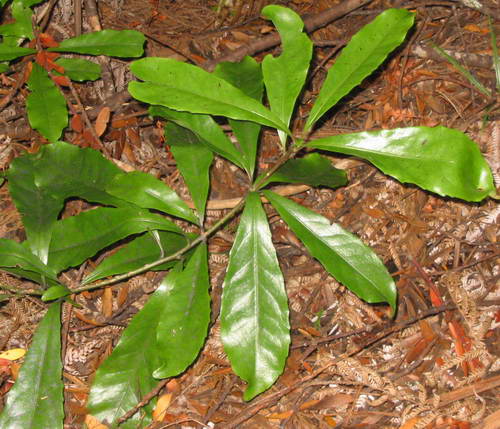 photo by miranda woodward
16 February 2006 Goldies Bush, Waitakere Ranges
New Zealand Flora Reference
Family: Alseuosmiaceae
Genus: Alseuosmia
Species: Alseuosmia macrophylla
---
Herbert Kenneth Airy Shaw (1902–1985) was an English botanist and classicist. He was born in Woodbridge, Suffolk and attended Cambridge University before taking a position at Kew Gardens. He became an expert on tropical Asian botany and on entomology.

The following article by Rhys Gardner revisits the various species in this genus.

The species of Alseuosmia (Alseuosmiaceae)
RHYS O. GARDNER
Department of Botany, University of Auckland, Private Bag, Auckland,
New Zealand