Adiantum cunninghamii Hook. Sp. Fil. 2 : 52, t. 86a (1851) .
(Pteridaceae)
Puhinui, Common Maidenhair, Coarse Maidenhair, Cunningham's Maidenhair
Derivation: Adiantum= from the Greek adiantos, meaning "unwetted" or "unwettable," and referring to the way the fronds repel water; cunninghamii = named for Alan Cunningham, an early botanist in Australia and New Zealand.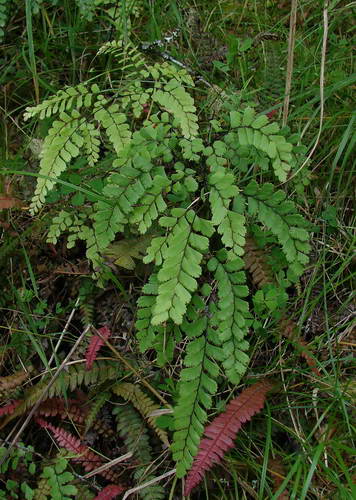 11 November 2006, Omeru Reserve, Maketu
Here is a view of the frond from on top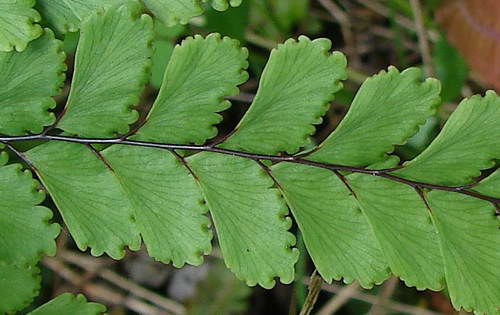 11 November 2006, Omeru Reserve, Maketu
and here is the underside

11 November 2006, Omeru Reserve, Maketu
Alan Cunningham
For more information on Cunningham, refer to this page