Mt Auckland Track (Atuanui)
p.2
Come on you lot.....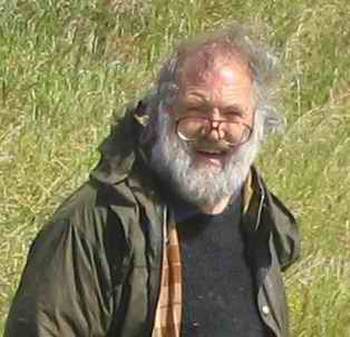 The edge of the forest is tall in young bracken. You can also see young nikau, which are very much a feature of this piece of bush.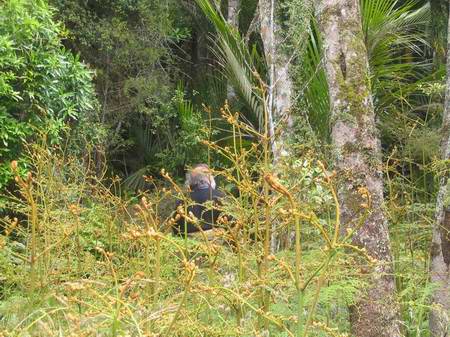 In the bush, it's sheltered and even warm out of the wind. The track is easy walking, and marked by orange triangles every few trees. It's mostly young timber, with the occasional fallen giant to remind us of what once was here. As you can see the canopy is still fairly open.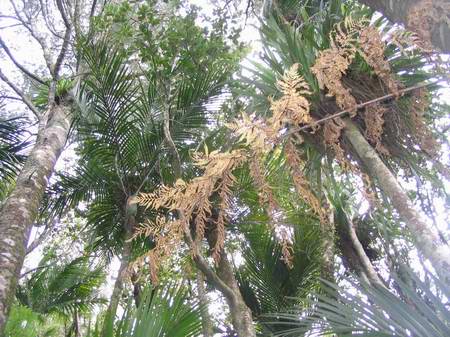 A meandersaurus....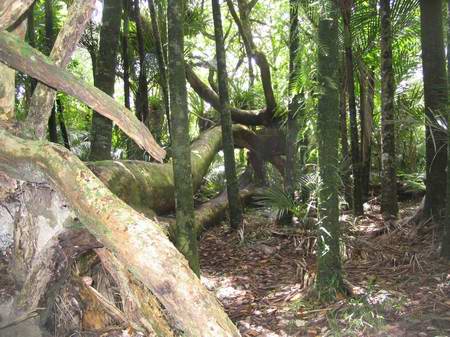 In amongst the regenerating nikau the occasional old man nikau is really impressive....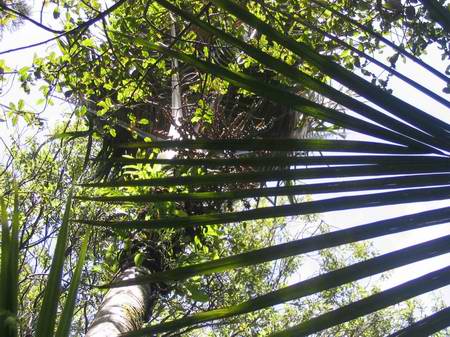 and probably goes some way to explaining the seeds scattered here and there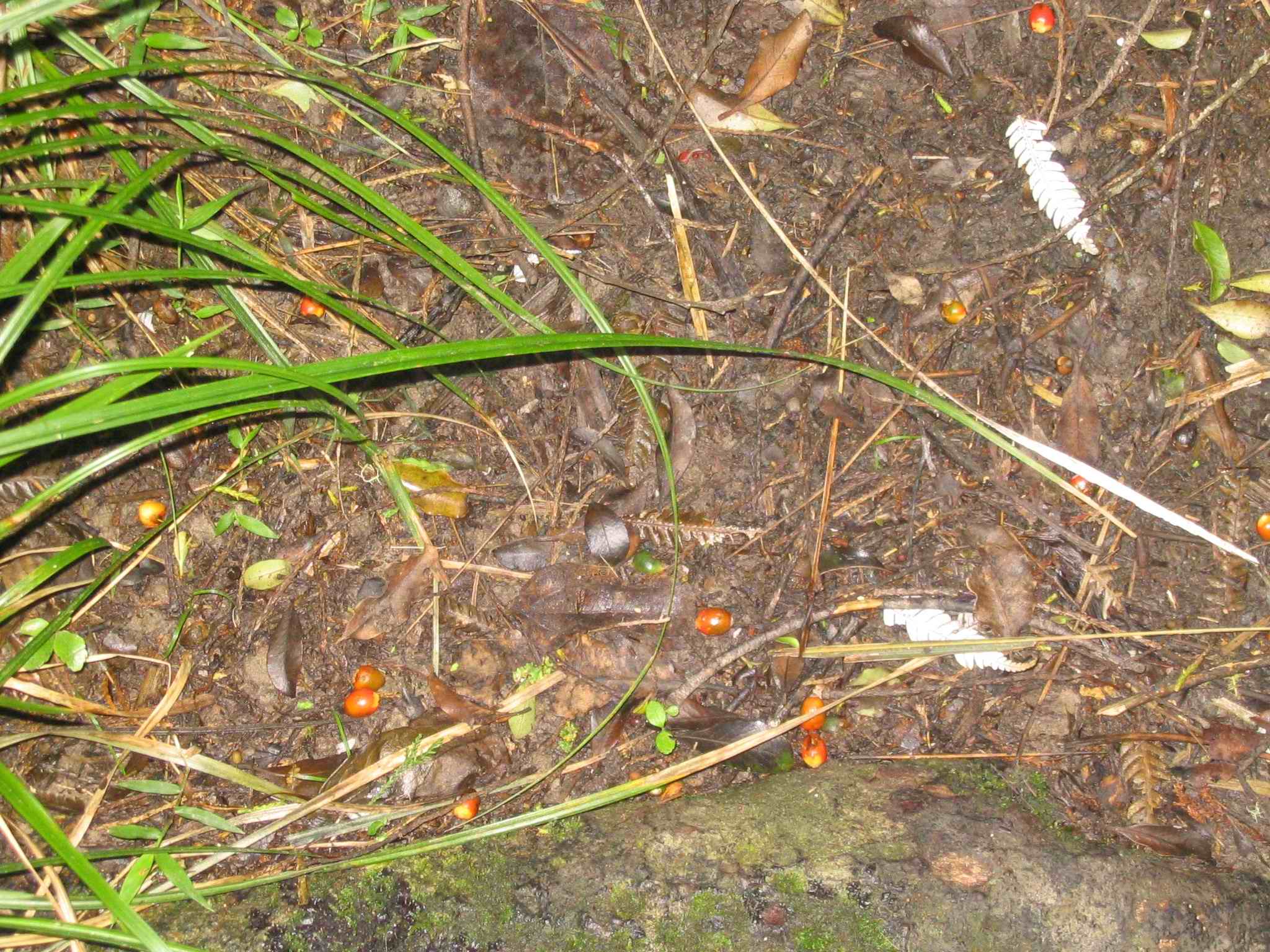 As we get further in, a few really impressive punga (tree fern)make their appearance.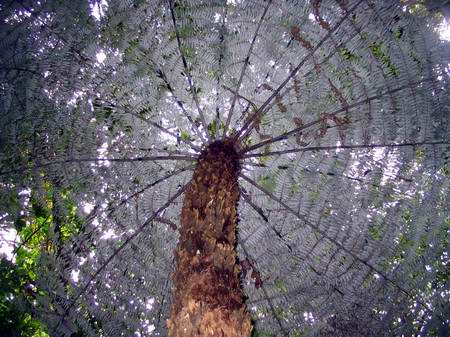 And about half an hour into the bush a short detour takes us to a massive kauri - well, they do come bigger up north, true. This one has been growing for around 350 years I'd reckon.
From the turnoff back to the car is about an hour's walk.
Just beyond the turnoff to this tree, the main path heads steeply downwards, a factor to take into account when calculating energy for the return trip.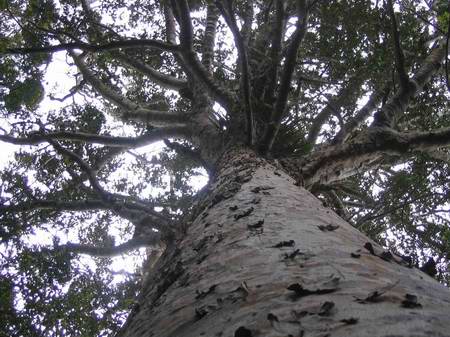 The sign's been here for while, I'd say. When did we go metric?