Moke Lake
If Queenstown is the epitome of everything you dislike as a tourist destination, then Moke Lake, about 15 km distant, may be exactly what you are looking for.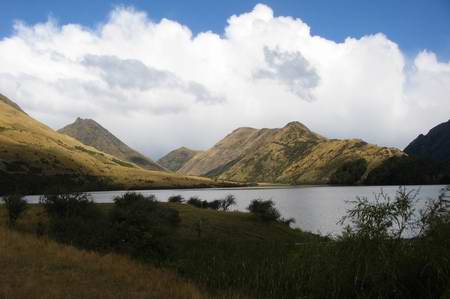 View from our campsite
Head out from Queenstown along the Glenorchy road about 7 km, and there's a road sign directing you to Moke Lake, about 8 km up a side road.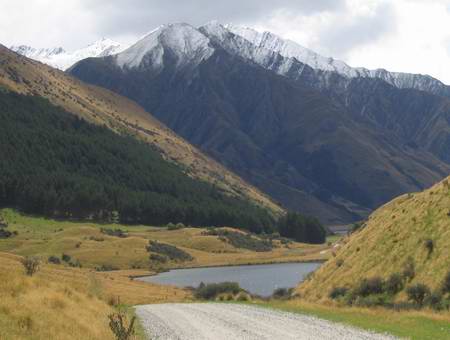 The road in is gravel, but without vice, and the views just keep on getting better.
There's a huge DoC campground you'll likely be sharing with about 4 other camper vans, a crystal clear lake with a 2-3 hour walking track around it, and mountains all around. The cost when we stayed there was $7 per person per night in the honesty box.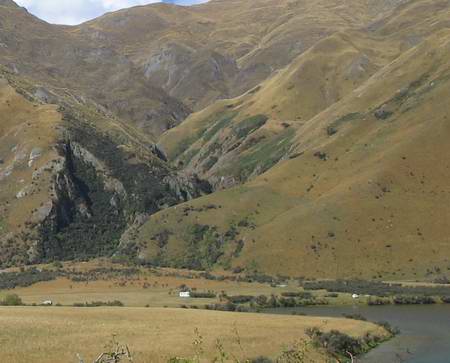 Looking back from the Walking Track
There are toilets there, and that's all. You'll need to get your water from the lake. It's probably fine to drink, but the hillsides support a sizeable sheep population so we boiled it to be on the safe side.
The hillsides also supported, when we were there in early March, considerable quantities of wild red currants, ripe for picking and totally delicious.
It's arguably the most beautiful campsite I've ever seen - though my memories of a campsite in a Swiss meadow under the north face of the Eiger some 40 years ago are nudging me gently.
Some people we spoke to talked about sandflies - we saw none over a couple of days, so that may be a variable factor.
(As a further total contrast, don't even think about the Twelve Mile Delta DOC site a little further along the Glenorchy road. It's crowded, grotty, and you'd need to be there about 2 pm to have any chance of scoring one of the lakeside sites. Our first couple of parking places were obviously vacant due to the small pile of human faeces each hosted. It's covered in patches of weedy scrub, half of it the apparent victim of a minimally effective weedkiller campaign. We got there just before dark, and decided it was too late to keep looking. We left at first light the next morning without stopping to boil up, and breakfasted on the roadside later on. Yuk. The campsite, not breakfast.)