21 April 2007
McKenzie Track
page 2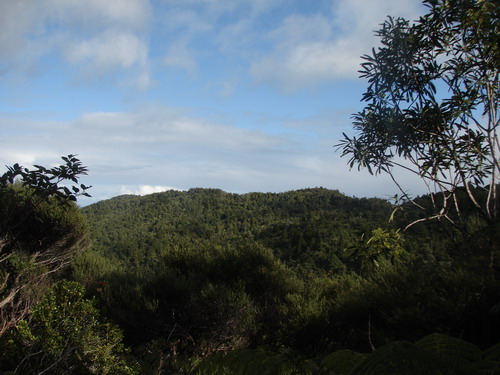 Here and there we get views out across the valley.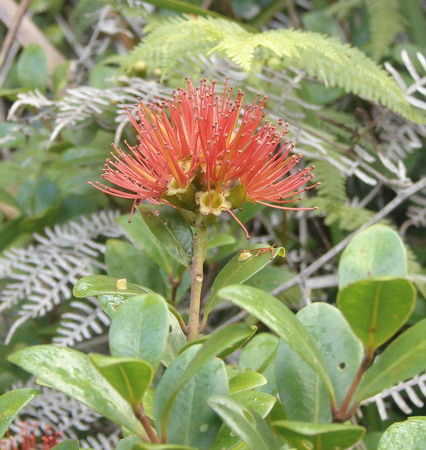 An orange rata flower at eye level grabs my attaention as I pass. From here on they will be quite common, especially in more open areas of track.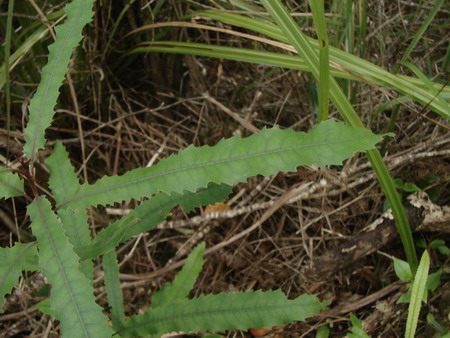 There are also young rewarewa all along here, and where it is drier, or conditions a little harsher, there are young tanekaha as well.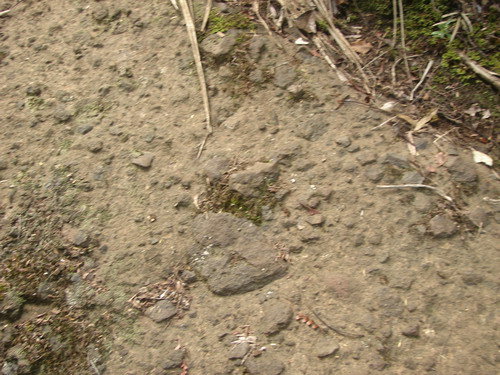 The ridge, wherever soil is visible is composed of sandy conglomerate.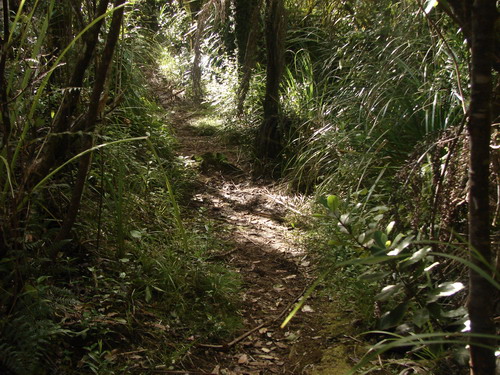 Somewhere along here I decide I am warm enough and strip off my thermal singlet. I am looking a little nervously at my water bottle which is already well on it's way to half empty. I know there's a thermos of coffee in my pack, but water is what I'm mostly needing along the track, in mouthfuls, not mugfuls. Next time I may throw an extra litre in the daypack.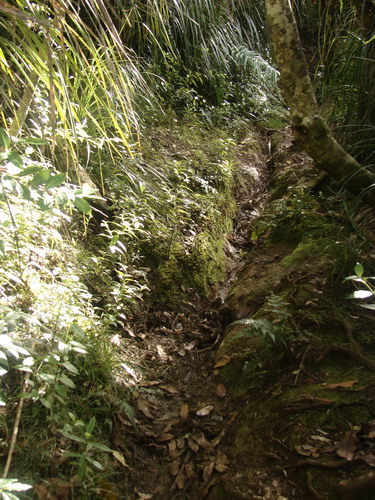 The path is mossy and quite rutted. Sticks are good for balance.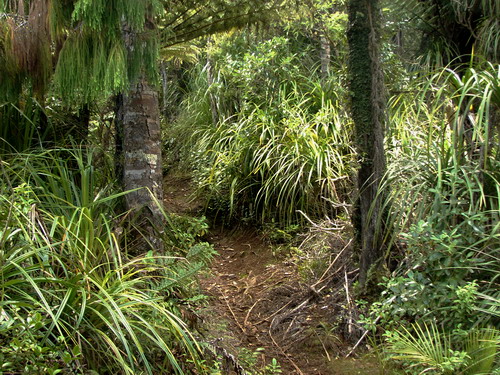 Here and there a middle size rimu appears, and the surrounding grass and scrub is lush.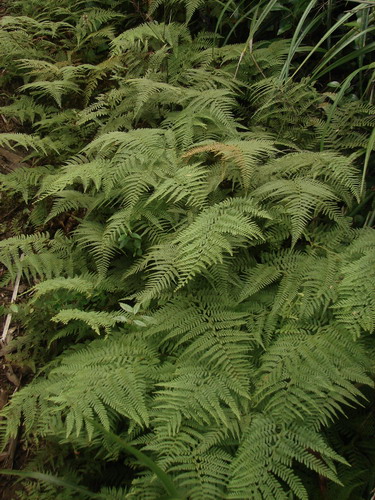 Ferns line the track quite thickly in places. I think this is one of the brakes, though I haven't been concentrating on fern names for a bit.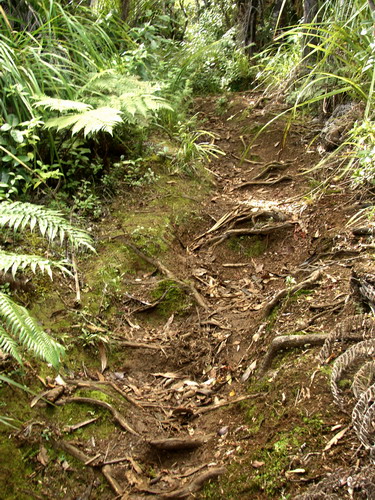 The path is levelling off a bit, but tree roots still require a modicum of attention.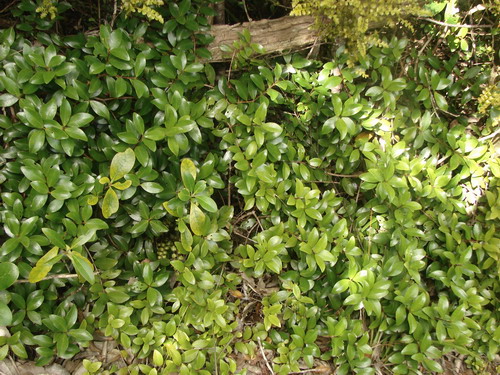 Here's a thick bank of rata.
and some tanekaha. Also characteristic of the slightly scrubbier environment is the tree daisy to the left.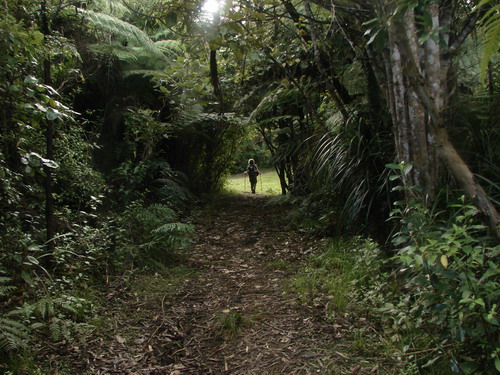 The light at the end of the tunnel. We reach McKenzie Junction, a pleasant patch of grass about 20m across. From here it's just a short walk along to Anawhata Rd.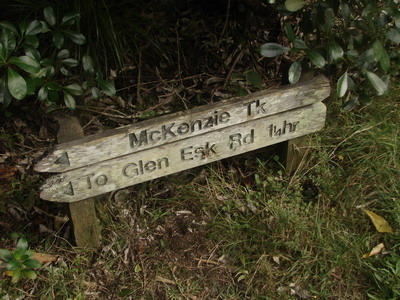 We've made it to here from Glen Esk Rd in just over 1hr 30, which is not bad going , considering we were travelling uphill, and taking pictures. However, I have hurried many of these and the quality is less than I feel happy with, so next time I'm going to take a little longer, and probably head back down along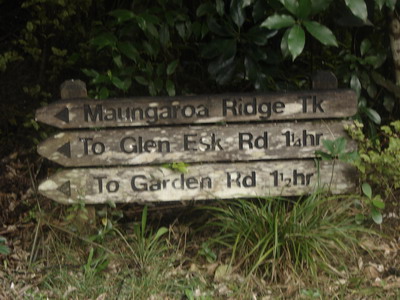 Maungaroa Ridge Track, a loop we haven't tried yet. Today it's back down Quarry and Forbes Track to the river.