16 February 2007
Kawatiri Historic Railway Walk
page 1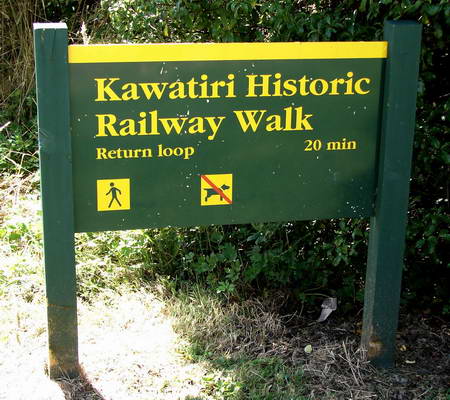 There are times when I would, were I Minister, consider renaming the Department of Conservation to "Department of Guardians", or DoG, just to underline what there is to learn from man's best friend - and guardian. Even allowing their worst fears to be at times well-founded, there is very little that could not be addressed by a lightweight cane or plastic muzzle to prevent dogs from harming flightless birds or vulnerable members of the public.
This piece of wilderness is never more than 100 metres from a busy state highway, and the track is well-used. DoC would gain considerable credibility if they used their dog bans more selectively, as, for example, the Auckland Regional Council does in the Waitakere Ranges.
To resume: Kawatiri is about 35 km north of Murchison on SH6. It is the Maori name for the Buller River.
Kawatiri Junction in the early 19th century once housed a 300 man construction camp working on a railway system that was never completed, and this walk features a bridge and tunnel that were part of the project. There is a local museum with much more information.
But principally, its value is in getting you out of the car and stretching your legs briefly to interrupt the drive-eat-drive-eat pattern that can attach itself to long car journeys. It also supports an amazing variety of native plant and fern species.
There's a large carpark with some shady trees, and the walk sets off beside the road for a couple of hundred metres
It's well-kept and well patronised, and more to the point, the various plants along its route are healthy and vital.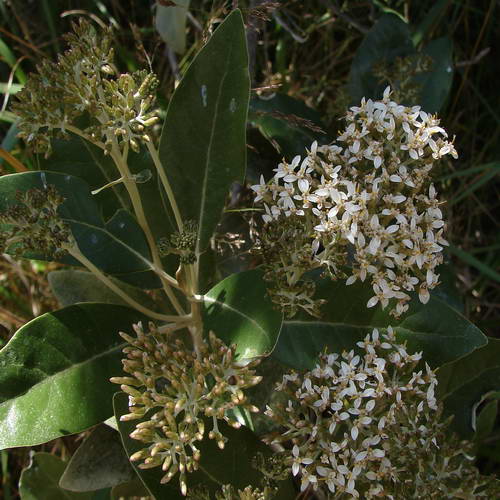 A tree daisy
tarata, or lemonwood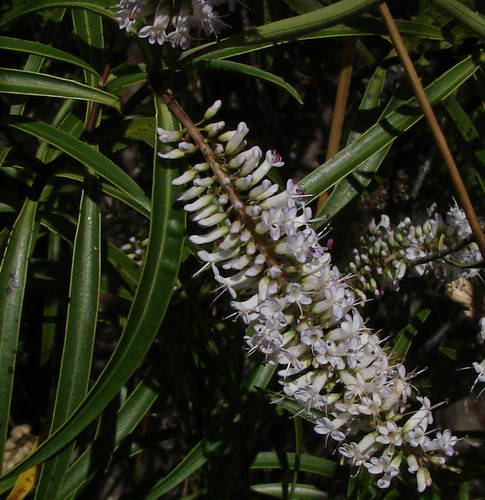 Above is a narrow-leaved koromiko. I'm not broadly familiar with the genus. I'd hazard a guess at Hebe salicifolia.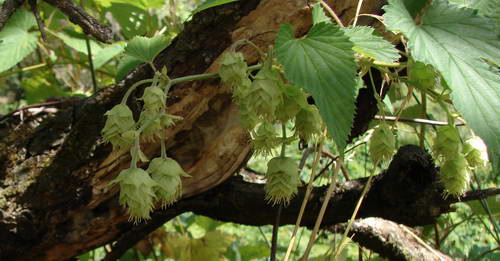 Any home brewers around? The hop plant is one of the closest relations to marijuana, and for years I have heard stories from people who know people who know people who have successfully grafted hops onto marijuana stocks to produce a potent hallucinogen which does not alarm police searchers. But it's all apocryphal, I'm afraid. However, I've never seen wild hops growing up our way, so it grabs my attention.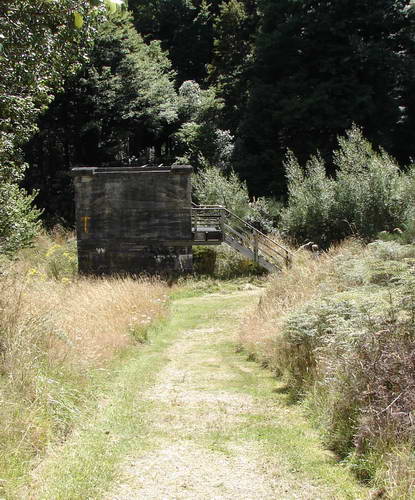 Up ahead is the bridge - or rather, a pedestrian access supported on the original abutments. I don't know whether the original bridge was ever completed. I gather the railway construction stopped at this point.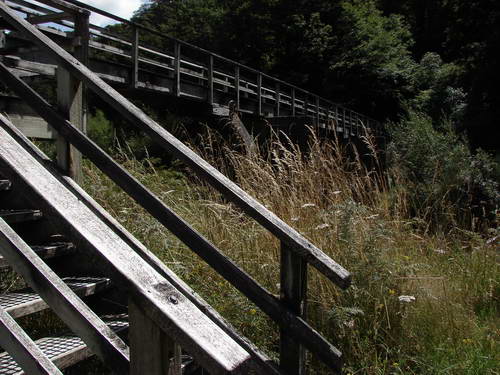 Miranda grabs some stream shots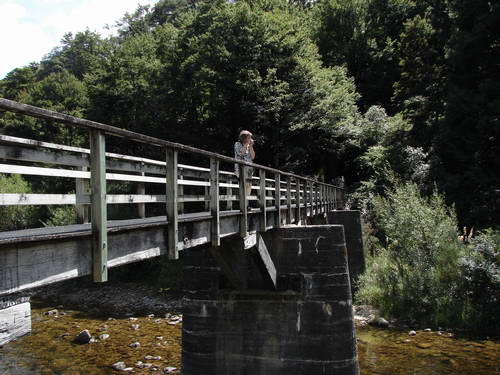 Here's a NZ fuchsia, or kotukutuku. I am astonished at the rich variety of plants and ferns supported in such a small area.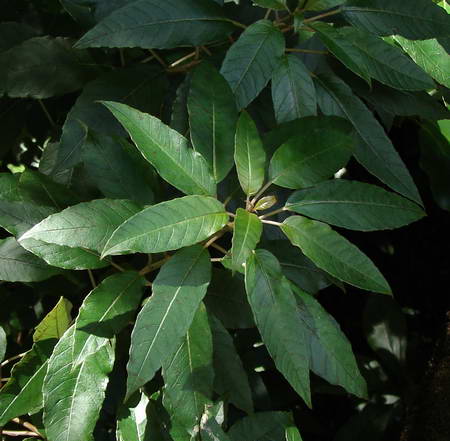 The tunnel is sizeable, about 60-70 m in length at a rough guess,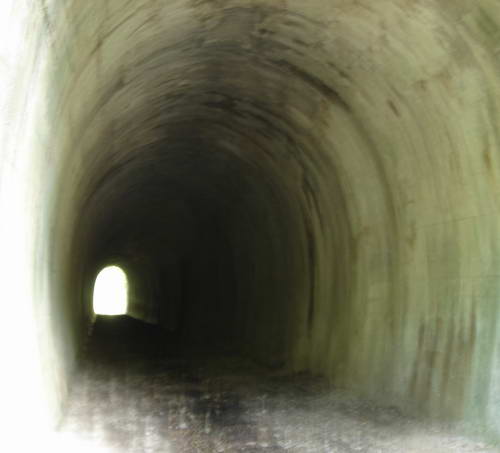 with the date 1923 set in the concrete above the entrance.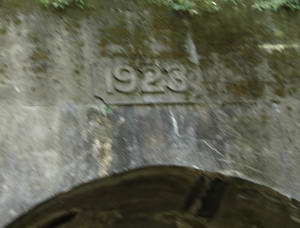 At the far end, a staircase takes us up to the return track through the bush