Helensville Riverbank Diary
The Helensville Walkway is a project fronted by the local Lions, with well-organised community and Council support.
The project involved, first of all, clearing a huge accumulation of rubbish and weeds that had over the years generated an eyesore as bad as any I've seen, then landscaping and planting the riverbank and building a boardwalk to take the track past narrow sections where the river and the railway line left little room between them. In some ways it's been a metaphor for the new lease of life in the township in the past few years.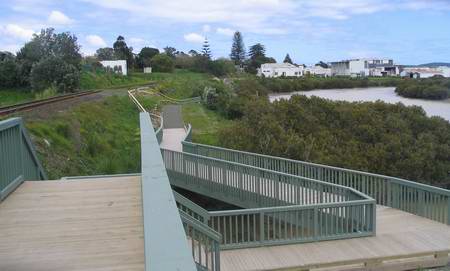 These photos were taken 3 November 2004.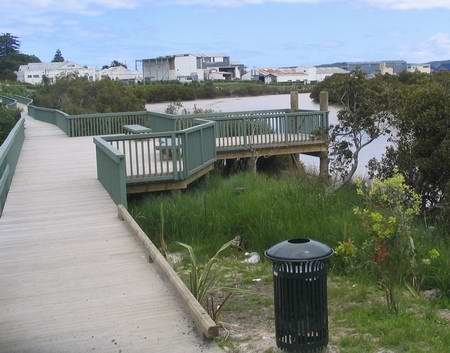 The bare foundation was down. Today both sides of the track are lush with two years landscaped growth.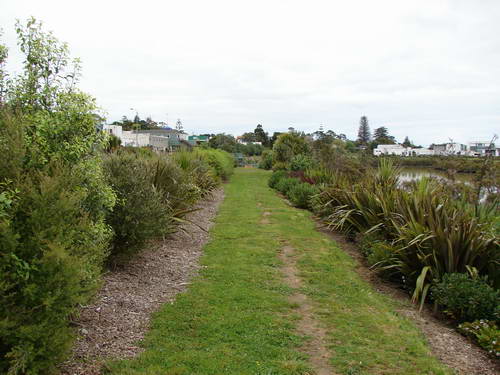 This section of the website is a record of growth and seasonal change.
A Trinity of Duck
The Flowers That Bloom in the Spring, Tra La