5 January 2007
Home Track (Partial)
Glen Esk Rd to Winstone Track
The Home Track runs from the end of Glen Esk Rd to Piha Rd, or, if you've got any sense, vice versa. Just have a look at the profile.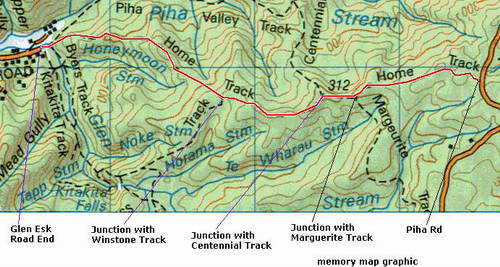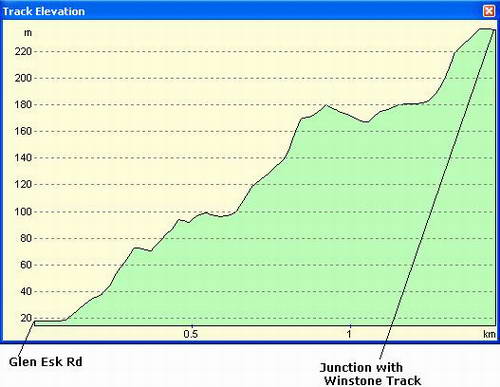 This account deals with the section from Glen Esk Rd to the Winstone Track Junction. We had finished the Kitekite Track with energy to spare, and so we dumped our heavy training packs in the van and set off on a Home-Winstone-Connect-Kitekite circuit, with just cameras, water bottle and a snack. And my poles.
It was late afternoon so many of these pics are a little dark, though, in saying that, the light was so intense earlier that we were having trouble with dappled light under the bush canopy.
(Interspersed with pics from this walk are a number from a later one - see below)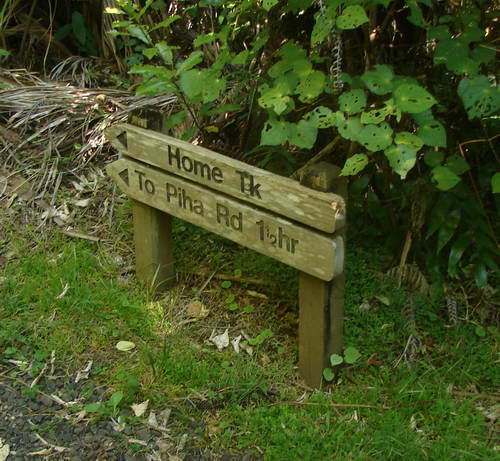 The track took us in hand in short order. We began climbing almost before our eyes had adjusted to being back in the bush. Ridge climbing generally means that there's a bit more light, and for some reason - around the Waitakeres, at any rate - the vegetation tends to be scrubbier.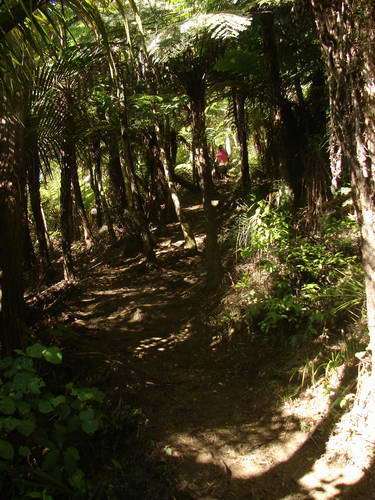 Down near the bottom, we find some Parsonsia (kaihua), and along with it, a small kawakawa - these will be, for whatever reason, conspicuously absent or scarce until we are back on the Kitekite track.
Beside the track is a small patch of pratia, but I'm not sure at this juncture whether it's a native or an introduced species.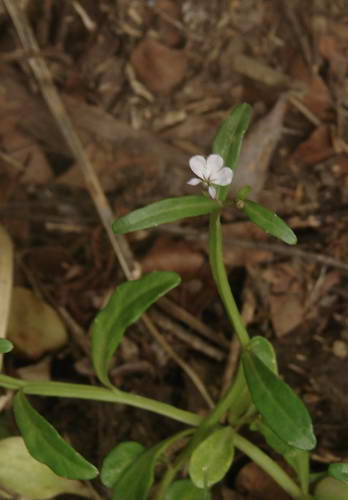 There's also a small fern along ther way, which I have also yet to identify.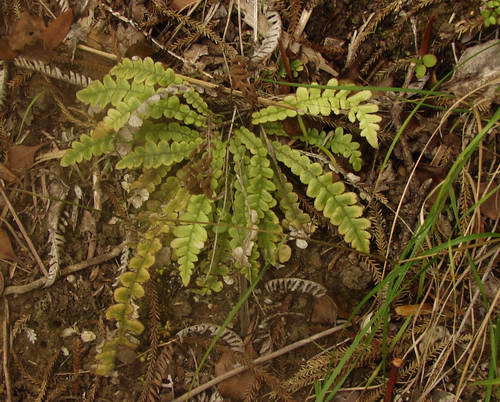 There are many small kowhai along the track, but I don't register any big ones. Mind you, I'm concentrating on moving that pack uphill and the ground right in front of me occupies most of my attention.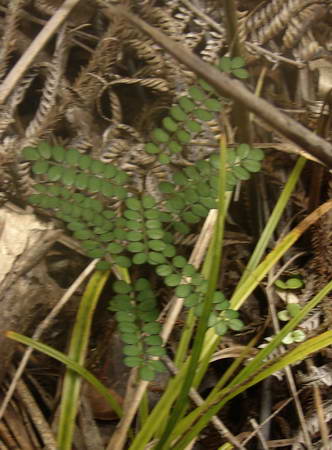 On this part of the track, coarse maidenhair (Adiantum cunninghamii) is also strongly featured.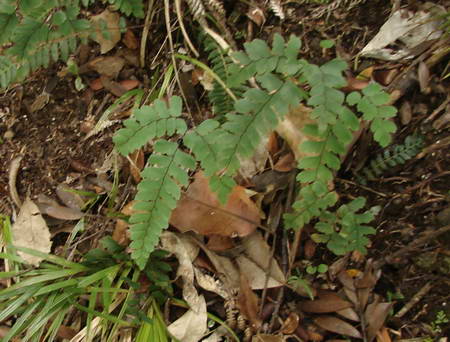 Taurepo are also present here and there, mostly small and twiggy and none in flower.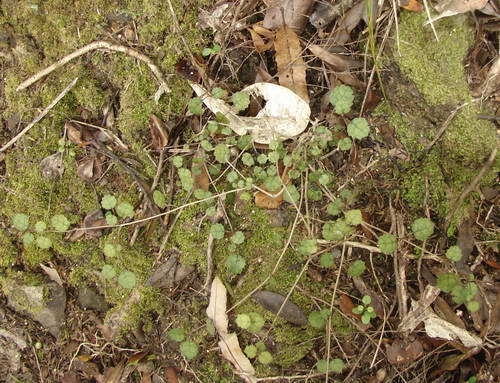 Kauri are lovely to walk amongst. They have a presence even when young.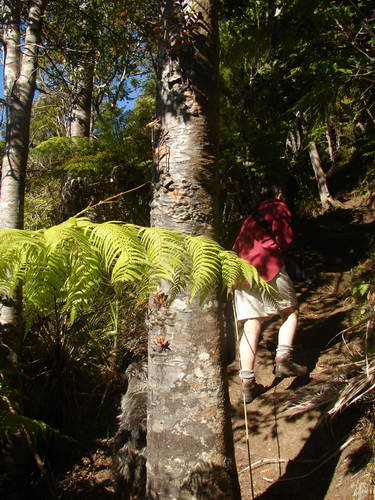 It's not a bad track at all underfoot. Possibly slippery when wet, but right now, pleasant with not as many tree roots as we saw earlier on the back half of the Kitekite.
Without her pack, Miranda is setting a cracking pace. She's done a bit more steep hill work than I have, going after bird photos. Also, she has approximately half the freight to haul that I do. So, I'm snapping off a track shot here and there to coincide with pauses for breath, and I don't have quite as much time as I'd like to take in fine detail.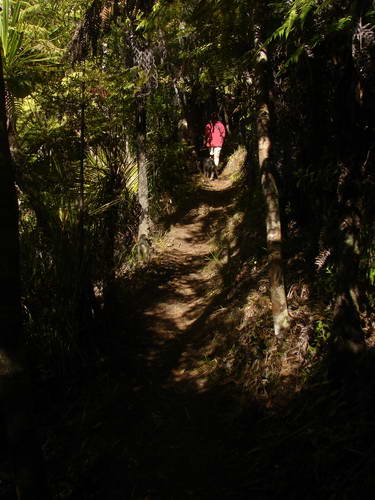 The track eases off for a few metres and Miranda waits for me to catch up. I am pleased with my progress so far. My heart rate is up around 120, which is where I want it for a bit of a workout, but I'm not distressed otherwise, and my legs feel strong. A bit further along I will be wishing I had the knee bandage with me, as my left knee starts protesting a little. Not seriously but a small lesson, nevertheless.
I'm hazarding a guess at this next one. I think it's Asplenium flaccidum, but it's kind of in between Smith Dodsworth's photo and Andrew Crowe's.