2 December 2007
Bob Gordon Track
page 1
The Bob Gordon Track forms a sem-circle running off the Donald McLean Track at Huia. I started at the far end, which in retrospect seems the wisest course, at the intersection of the Karamatura Track, the Bob Gordon, and the Donald McLean Track. From here, the track winds and winds down and down to a creek crossing at the bottom, and then heads back up to rejoin the Donald McLean Track just south of the intersection with Fletcher Track.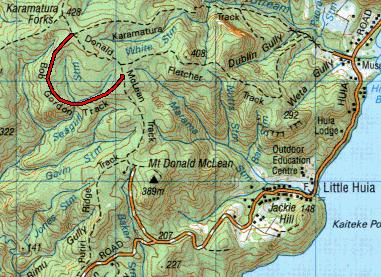 Walking it in this direction, there is less of a climb from the bottom of the track. Certainly you have to make the height first, but the Donald McLean Track is relatively free of vice.
It's an uncommonly pretty track, and the last 40m of descent and up again are the only sections that require care. The track here is about as steep as it can get on clay without cut steps, and one is prevented from slipping largely by the carpet of dead kanuka leaves. In wet conditions it could be much trickier. For the rest, it's a sauntering track, with a bewildering variety of trackside vegetation, including a rather lovely - and tiny - orchid.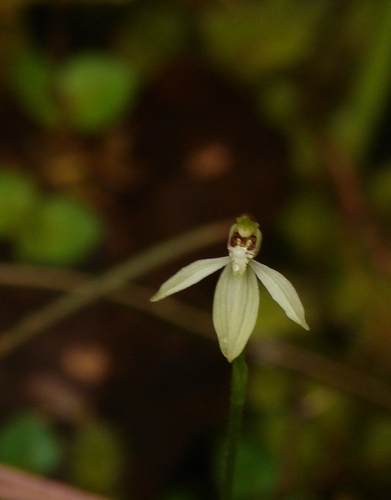 Initially I take this for a complete flower, but a little later I see a patch of them. I rather like the simplified version of the flower as well, so we'll let it stand. If I've got it right later on, this is Thelymitra longifolia. Wikipedia tells us:
"The type species is Thelymitra longifolia J.& G. Forst. 1775 from the South Island of New Zealand. The scientific name Thelymitra was given by J. R. and G. Forster, botanists on Captain Cook's second voyage. The genus name is derived from the Greek words thely (woman) and mitra (mitre hat), referring to elaborate shape of the staminodal (staminode = sterile stamen) structure at the top of the column, called a mitra."
Here's the flower as it should be.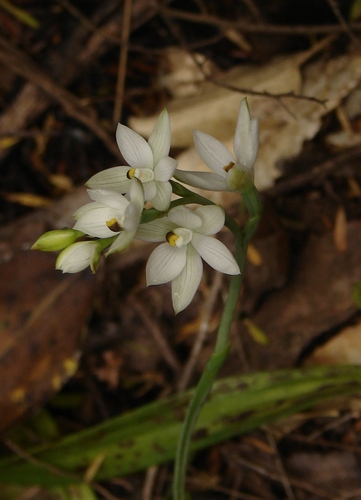 The track is narrow and winding, seldom holding a straight line for more than 5m.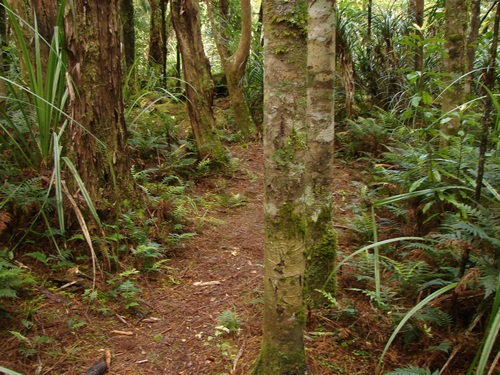 Sometimes it's open to the sky, sometimes making its way through a cavern of trees.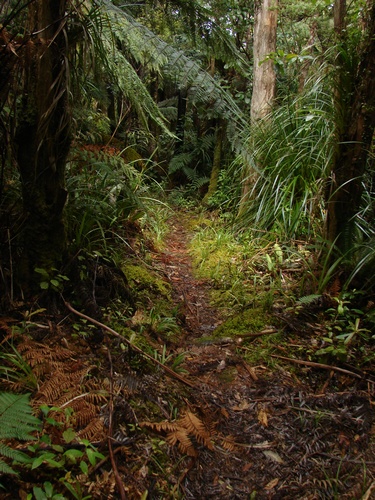 Hello, what's this?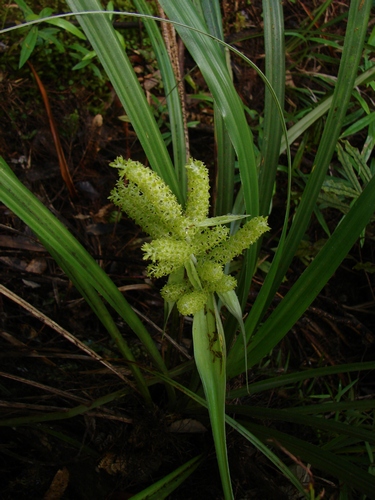 I come in for a closer look.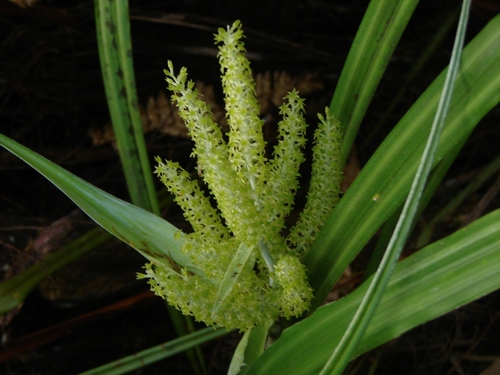 I had taken the plant at first for a kiekie, which is, I confess, a kind of generic name I use for every coarse-leaved grass that grows on trees. But I have never seen a kiekie flower like this, and a little later research reveals it to be kowharawhara, Astelia solandri, or, to complete the threesome, Perching Lily. (In fact, there are about half a dozen or so "perching lilies" listed in Salmon, so I am obviously not the first to take refuge in a generic name. These are female flowers.
A young miro, one of many.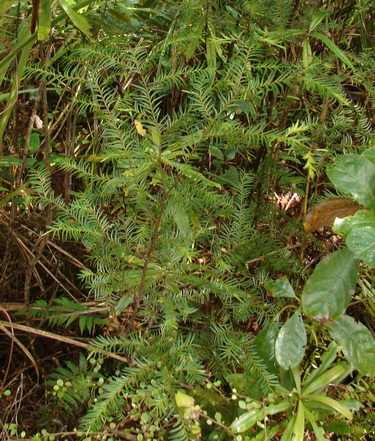 We keep on winding and twisting and already I can feel the long stride of the Donald McLean Track accommodating itself to this new environment. I slow down, which is a nice feeling in itself.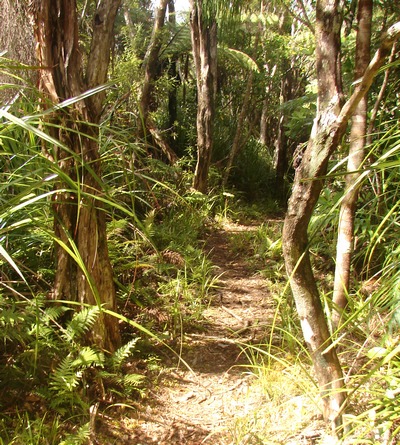 It's about here that I see the first orchid, and in truth there are a huge variety of trackside plants, right under my feet.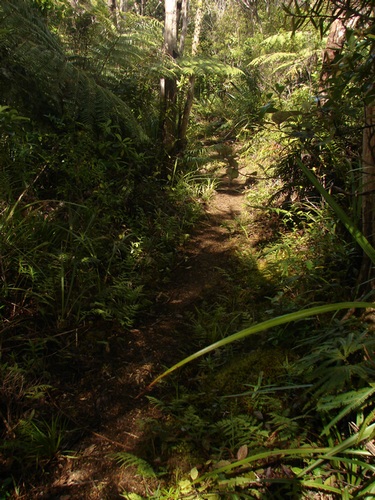 Here is a kiokio that has reacted to sunlight and produced it's amazing rose-tan.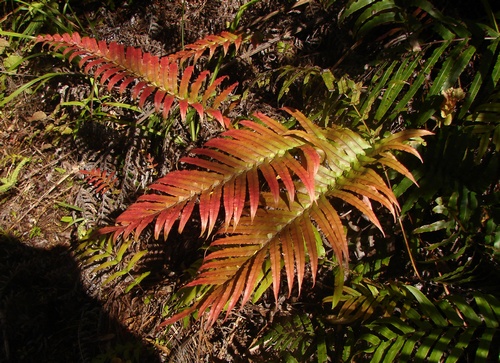 The kanuka is old here,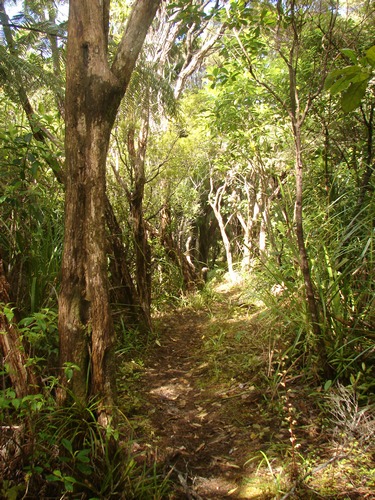 not as big as I've seen it elsewhere, but showing all the signs of a long and interesting life