18 November 2007
Arcus Track
Otaki Forks
page 1
Otaki Forks is one of the main entry points into the Tararua Ranges. It is east and a bit south of Otaki proper - the turnoff is well signposted - and for the last few kilometres the road is narrow and winding. You don't want to meet anything bigger than a small campervan coming in the opposite direction. Right at the end of the road is the campground; just before that is the ranger's house and the overnight carpark, and before that again is the picnic ground/day parking area, and principal walking track access.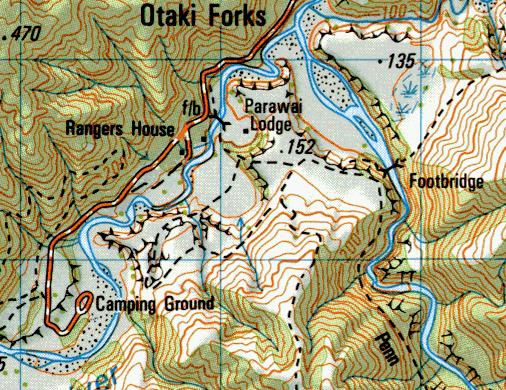 There's been a lot of work here recently, in particular the construction of a large new footbridge - not quite finished when I was there in November - and a relatively new toilet block, but the area generally has that slightly raffish look common to meeting-places of scrubby bush, reverting farmland, and introduced weeds. Let's call it a work in progress, and remember what the local DoC have done for Mt Holdsworth.
The Arcus track is a loop track whose principal claim to notice is that it offers you a bunch of fine river valley viewing points, and an opportunity to stretch your legs for an hour or so and arrive back where you started from without repeating too much ground. As a track, otherwise, it's so-so unless you're a big fan of scrub and weeds and long wet grass and rusty derelict fences.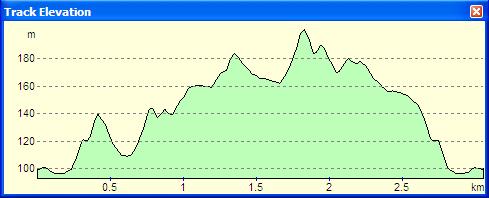 From the carpark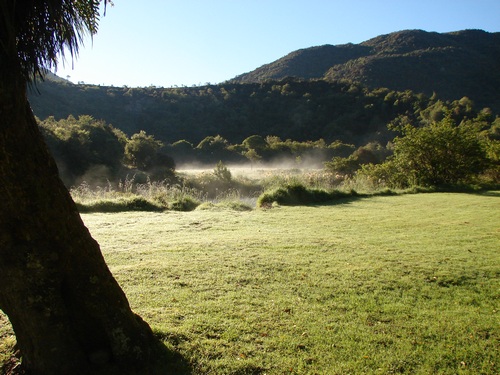 we head out across the old swingbridge - now pulled down, I believe - and head uphill.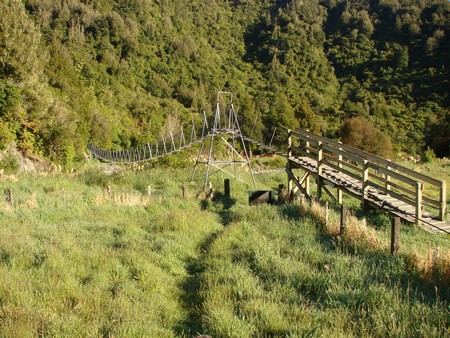 This is looking back at the bridge which we have just come over.
(Some of these pics are from about a fortnight earlier when we came up here with Clifford and walked over to the Waitewaewae swingbridge.)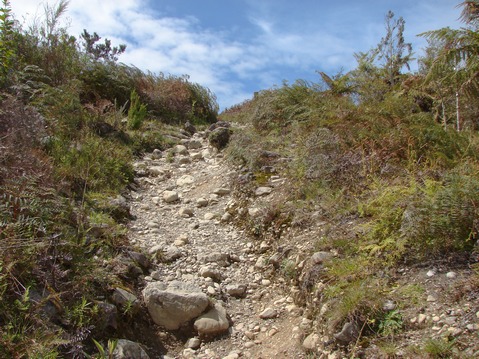 Rangiora is in bloom all over the place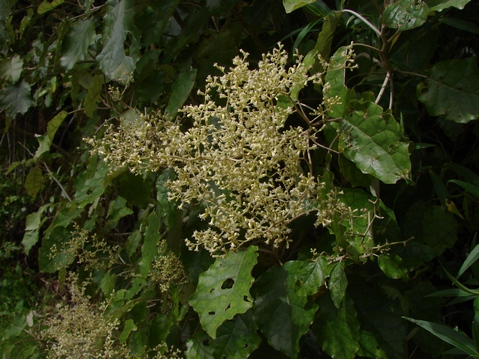 We hit the top of the first rise, and to the right is the remains of a fence - quite an unusual one. The posts are concrete and instead of battens, lengths of chain preserve the distance between the wires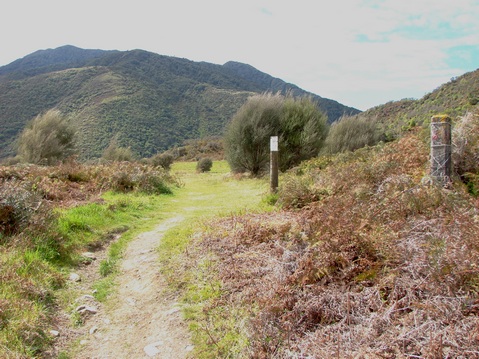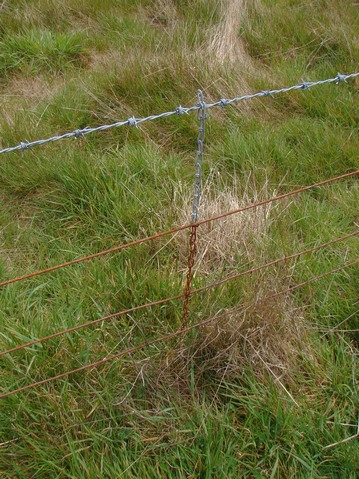 I take the first turnoff to Arcus Track, to the right, so I'm walking it anti-clockwise.
First off, we lose most of the height we've just gained, and the track winds down through a piece of scrubby bush to the flat below.
A bright patch of makomako stands out along the way.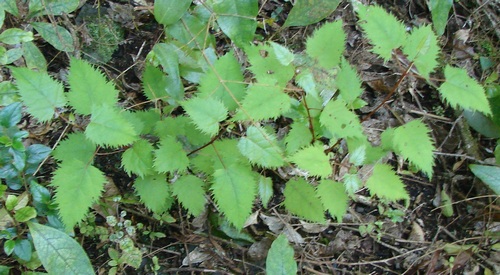 Prepare for wet legs and soidden boots, and a pair of poles that are of minimal use in long, wet grass.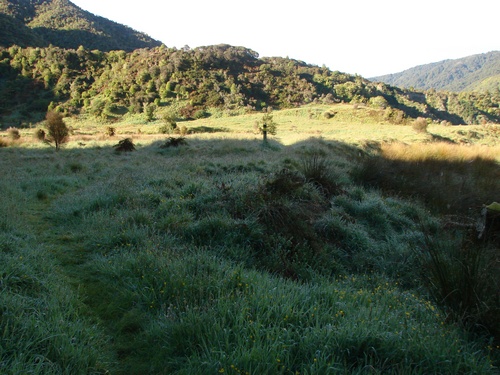 Just to one side is the river. We are walking up towards the campground on the opposite side.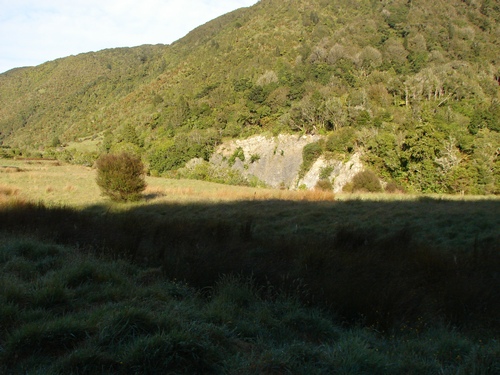 Poles mark the track.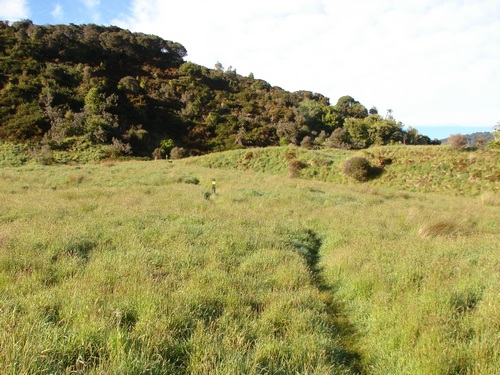 Across the way, somebody has begun building and thought better of it.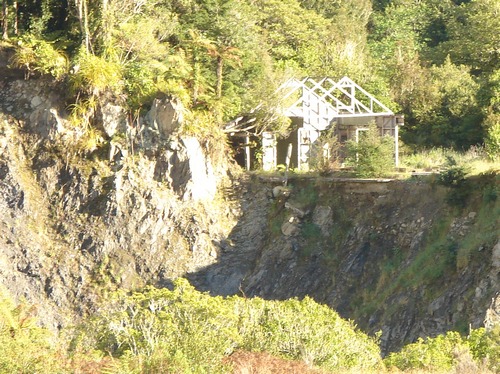 There's the campground.