Garden and sculpture are sometimes hard to separate.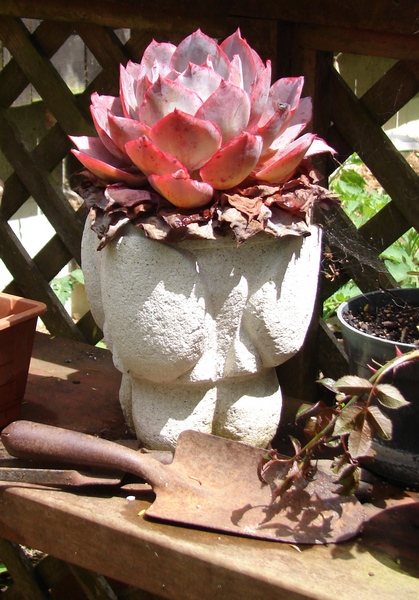 I have a slightly irreverent flashback to The Mikado and "Three little maids from school...", but there are fern fronds here also, and birds with their heads buried beneath their wings.
Here's another chub of a planter.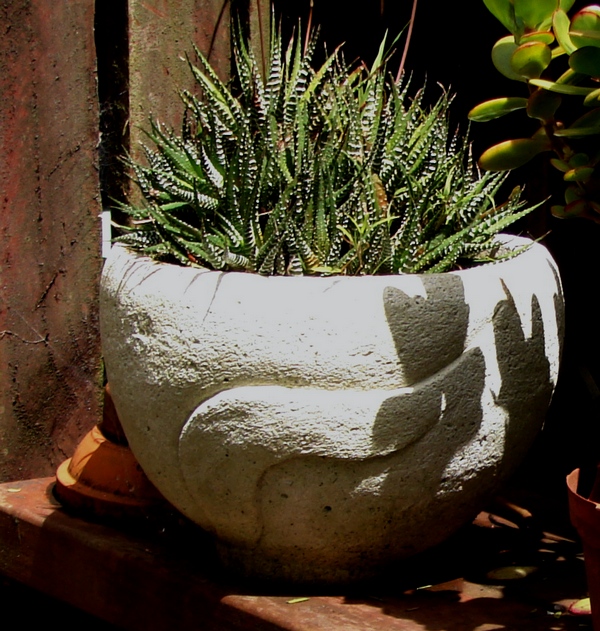 The shell forms seen elsewhere are transformed here, at once concave and convex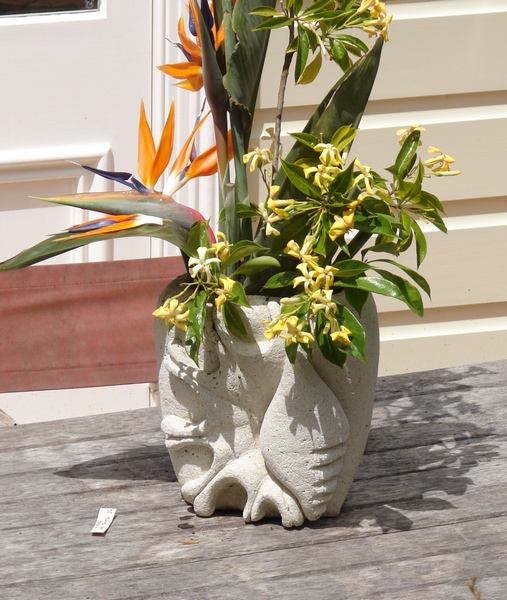 Gillian's work has a strong sensual element to it, and there are often separate elements in her pieces exploring their relationship with each other. Just occasionally she veers across the line into the out and out romantic, and yet this piece retains an essential tenderness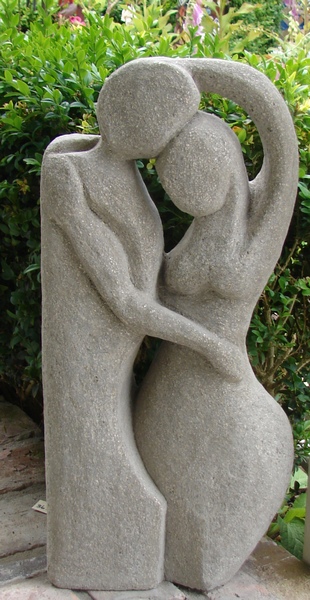 This one I love.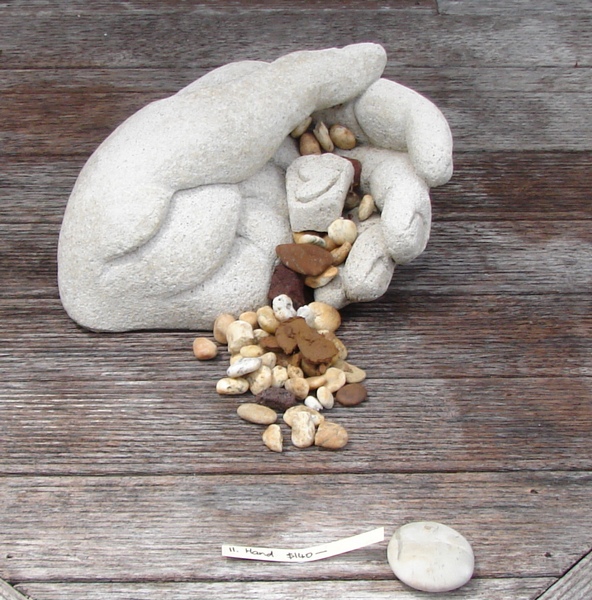 By this time I am on my second or third time around, picking up an overall feel, and trying to isolate indvidual elements within that, and see what I missed last time round. There's a lot to take in.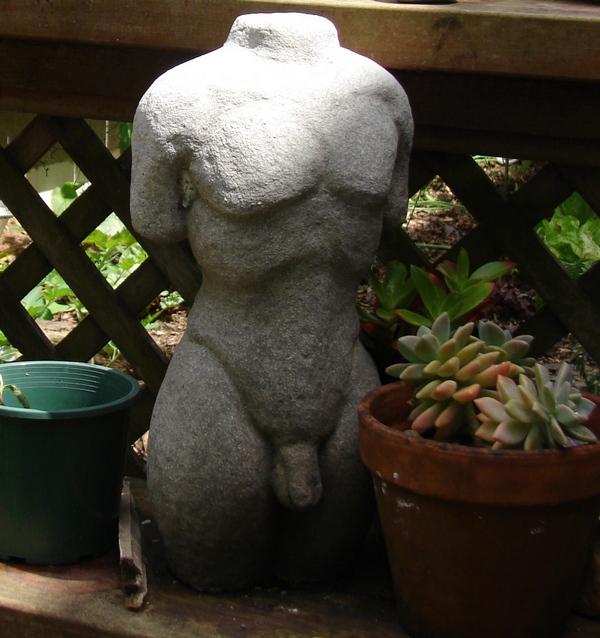 Once again I am reminded of Escher's creatures, moving and blending.
Just up the way a little are related pieces but more edgy and uncomfortable. The gaps are a more powerful element - and by the bye the little planter with the red succulent is another I like very much for its simplicity.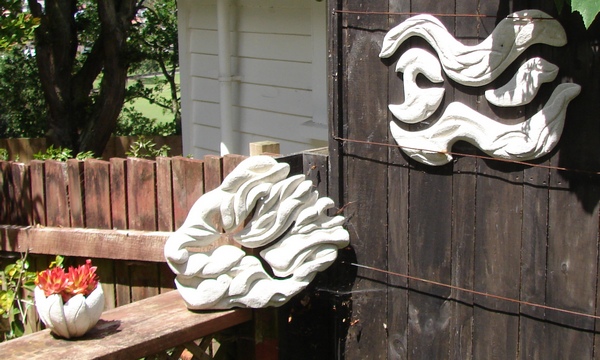 These sit nicely in amongst the foliage. They are a strange tension between solid and teetering imbalance.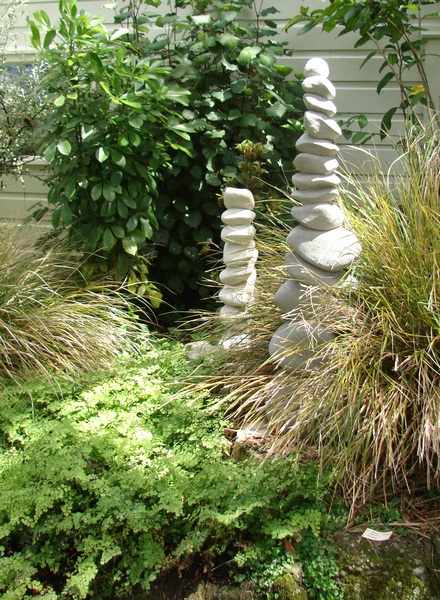 I have to remember that each piece has been shaped for its place, they're not just a random cairn of river rocks. What is it that distinguishes "man-made"?
These ones I feel as though I have chanced upon in the middle of some wild dance.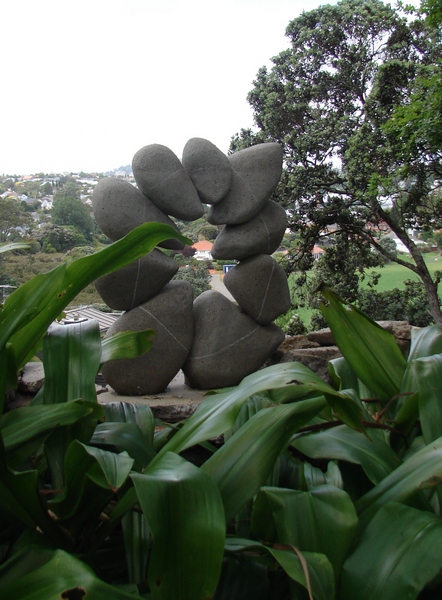 There are a few more cutouts,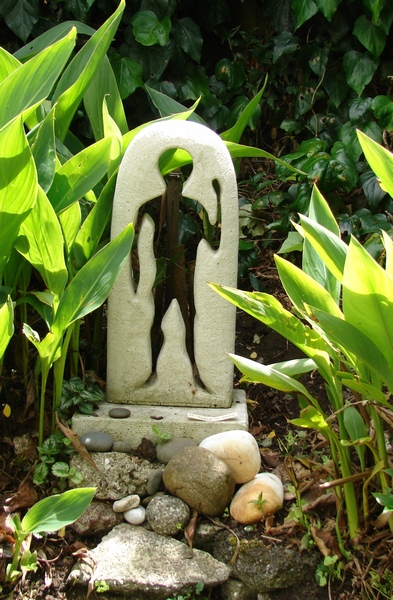 spindle-limbed, and what happens if I try and leave behind the familiar human figure and stay with the shape of the stone itself? A negative-positive switch.... No good. I keep coming back to a kid leaping into water and a giant rope swing, and is that a pohutukawa?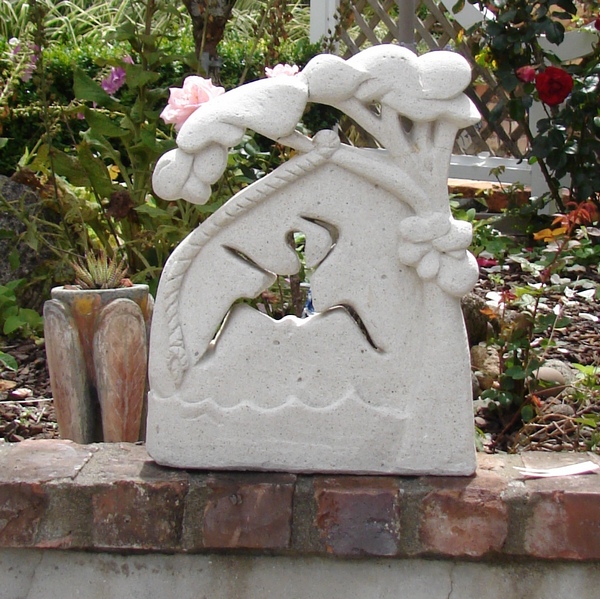 This couple have been sheltering here for several years now, part of the home garden,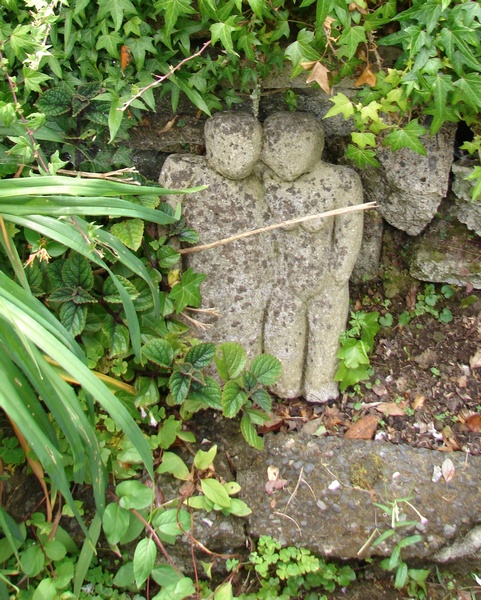 and here's another piece that, if I were Gillian, would be strictly on my NFS list.
Still, there's lots more to do with that one in the course of finding its natural setting. Some kids do need to leave home properly to find themselves.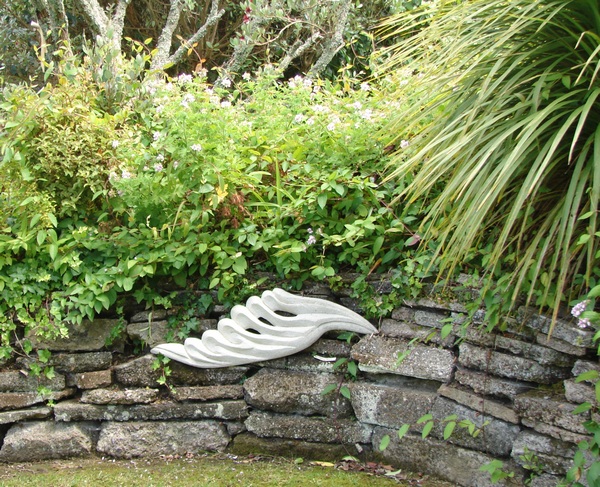 Up the back are a few more little sweeties - the statue you most want to pat on the head....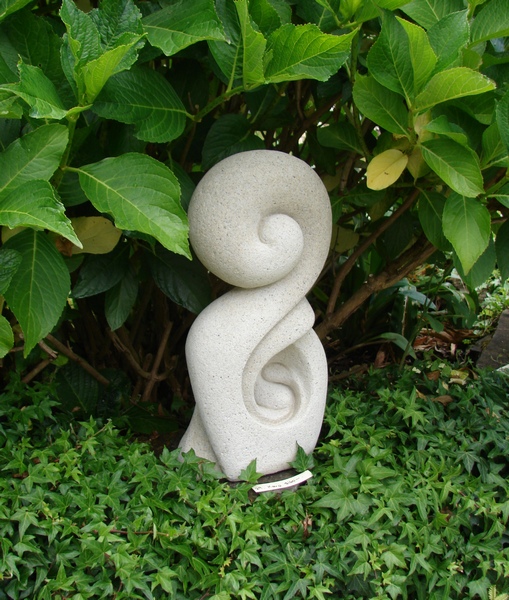 Gannets? Something of Muriwai and Maori Bay here.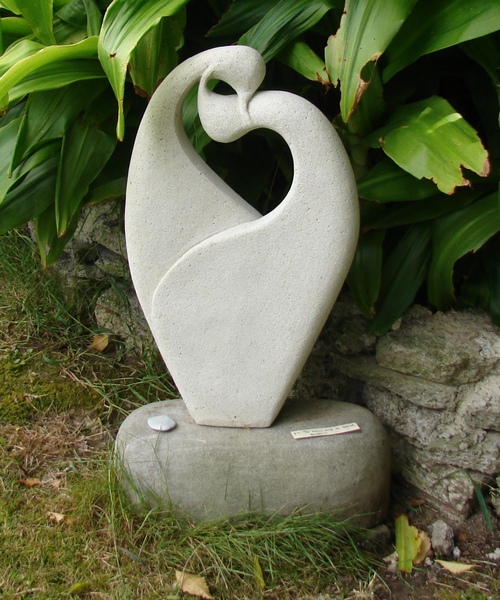 It's just about time to go, and I check out the workrooms on the way out. This dove is another I'd gladly find a home for.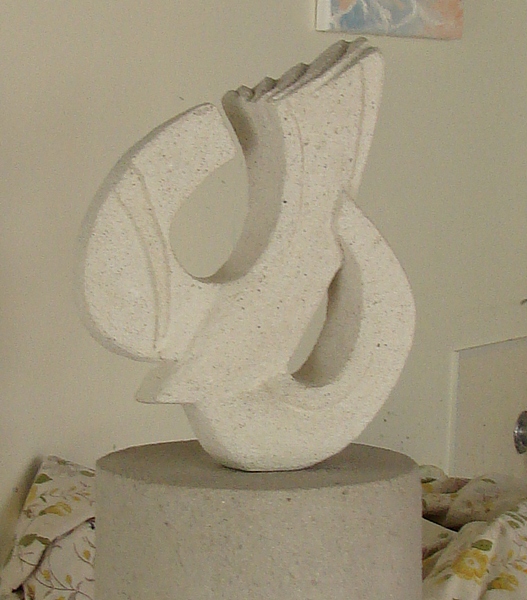 and just next door students are demonstrating the technique of softstone scuplture. You have to work fast. Once you start you have about seven hours before the stone is too hard to work with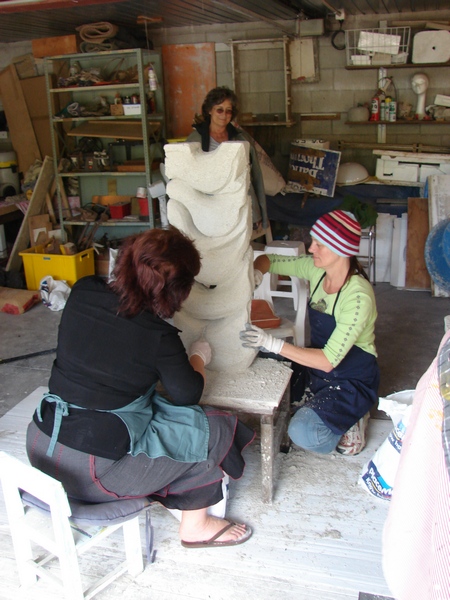 That's all for now, folks.